Argentina inaugurates Tierra del Fuego offshore gas deposit which provides 8% of the country's demand
Sunday, June 4th 2017 - 13:17 UTC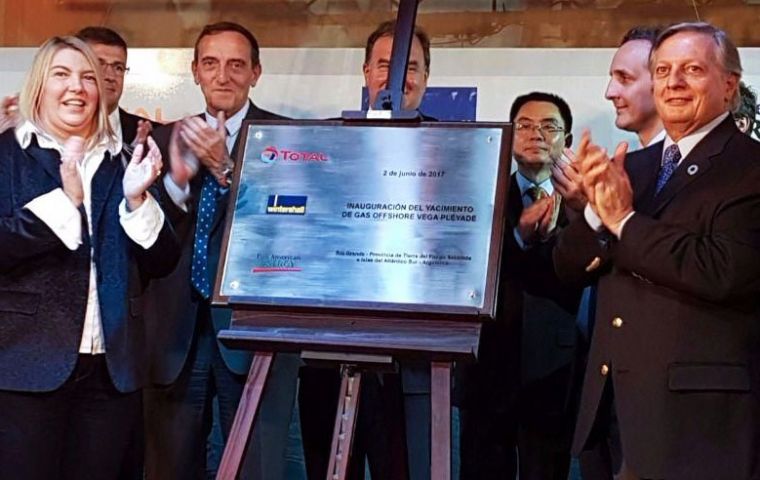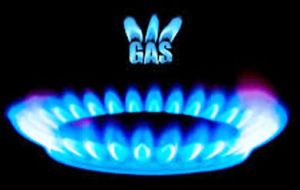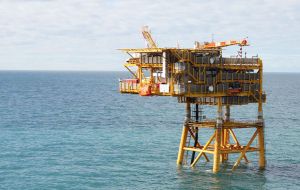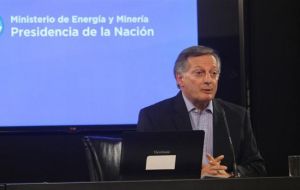 Argentina formally inaugurated the Vega Pleyade gas and condensate deposit off the coast of Tierra del Fuego considered the most austral of its kind in the world, and which has been supplying the country with nine million cubic meters daily since February 2016. The well is operated by French Total (37.5%) together with Wintershall Energy (37.5%) and Panamerican South (25%), demanded an investment of 1.1bn dollars over three years.
"Vega Pléyade supplies between 7.5% and 8% of Argentina's total consumption of gas", said Energy and Mining minister Juan Jose Aranguren who headed the ceremony. He added that Argentina consumes per day on average 130 million cubic meters of gas, which includes imports from Bolivia, Chile and the spot market, "which gives an idea of the significance of the offshore well", some 20 kilometers from San Sebastian Bay to the north of Rio Grande in Tierra del Fuego.
Aranguren underlined the effort of Total and associates, "an example since the company has been in the area since 1986 facing all kinds of difficulties. Our challenge is to keep generating a state energy policy, to address the heavy deficit of Argentina in the gas field".
The Argentine official revealed that the same group of companies is already considering a future investment near the current deposits, in an area identified as Phoenix, "which hopefully we should be able to announce next year". He added that the inaugurated well has a guaranteed production life span of at least seven years.
Total's head of exploration and production in the Americas, Michel Hourcar said that developing Vega Pleyade was "a task and adventure for audacious and determined pioneers since it meant developing an offshore deposit in one of the most difficult seas in the world".
Hourcar thanked the multi discipline team, which has worked all over the world, for developing and setting up the project and anticipated that the company is already committed to further investments in Tierra del Fuego and Neuquen.
French ambassador in Argentina Pierre Guignard described developing the offshore deposit in the most austral point in the world, a "true feat", and called for Argentina and France to keep working jointly extracting more energy, but extremely mindfully of the environment, recalling that 250 French companies are continuously investing in Argentina having created over 50.000 jobs.
The well's potential is estimated in 10 million cubic meters per day (some 70.000 barrels equivalent of oil), and pays 80% of royalties to the province of Tierra del Fuego.
Total's Tierra del Fuego gas production is estimated in 20 million cubic meters per day, "a historic partner of Argentina, working in the country for over four decades and operating some 30% of Argentina' total gas production"