South Georgia working with UN Environment program on terrestrial protected areas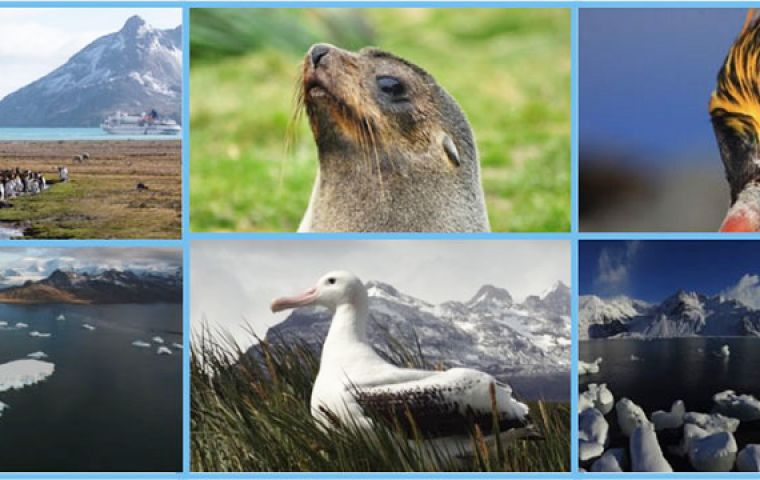 The Government of South Georgia & the South Sandwich Islands (GSGSSI) has embarked on an exciting new collaboration with the United Nations Environment Program World Conservation Monitoring Centre (UNEP-WCMC) to develop a series of protected areas for South Georgia & the South Sandwich Islands.
Developing a suite of Terrestrial Protected Areas was identified as a high priority in the 2016-2020 strategy and GSGSSI are delighted to be working with a highly acclaimed and internationally recognized organization such as UNEP-WCMC in order to achieve this. The project will adopt a data-led precautionary approach and work with stakeholders to define conservation goals and put forward proposals for a network of protected areas.
The project will be based on the latest systematic conservation planning techniques, and use tools to assist in spatial prioritization such as Marxan and Zonation. This approach will efficiently balance the multiple data sources including key biodiversity features, threats to biodiversity, geological features of importance, sites that are important for visitors or scientific research, heritage assets and wilderness areas.
An initial focus group is scheduled for July where representatives from key stakeholder groups will come together to discuss how best to approach the project and ensure that the best data are available to the UNEP-WCMC project team. After initial analysis, a two-step stakeholder consultation will be undertaken to ensure a transparent and clear process, discuss and agree on options and strategies to establish the network. These consultations are expected to take place in November 2017, and January 2018 and will include online presentations and questionnaires and GSGGSSI encourages all interested stakeholders to take part.
The project is scheduled to be completed by April 2018 and expected outputs are:
1) a technical report where candidate conservation sites are characterized and mapped including suggestions of where additional data and monitoring are required;
2) a database with all data collected through the project;
3) step by step guidance on how to incorporate new data into the system to re-run the analyses if needed when new data are available. The GSGSSI will use the outputs as a guide to formally designate terrestrial protected areas.
The project will demonstrate the contribution of South Georgia & the South Sandwich Islands to global conservation and development targets and goals, such as the Aichi Biodiversity Targets on the Convention of Biological Diversity and the UN Sustainable Development Goals .(South Georgia Newsletter)