London attacks trigger controversy over tighter regulation for internet and "safe spaces"
Monday, June 5th 2017 - 10:11 UTC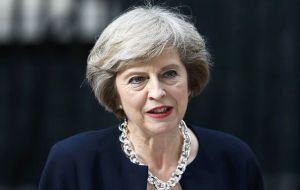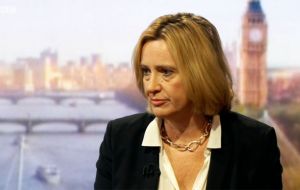 Prime Minister Theresa May has been warned that her promise to tighten regulation on tech firms after the London attacks will not work. Mrs. May said areas of the internet must be closed because tech giants provided a "safe space" for terrorist ideology.
In her Sunday speech at 10 Downing Street PM May said "we cannot allow this ideology the safe space it needs to breed. Yet that is precisely what the internet – and the big companies that provide internet-based services – provide. We need to work with allied, democratic governments to reach international agreements that regulate cyberspace to prevent the spread of extremism and terrorist planning. And we need to do everything we can at home to reduce the risks of extremism online".
However Twitter, Facebook and Google said they were investing heavily in the area. An internet advocacy group said social media was not the problem, while an expert in radicalization branded Mrs. May's criticism "intellectually lazy".
Google (which owns Youtube), Facebook (which owns WhatsApp) and Twitter were among tech companies already facing pressure to tackle extremist content, a pressure that intensified on Sunday.
On ITV's Peston on Sunday, Home Secretary Amber Rudd said an international agreement was needed for social media companies to do more to stop radicalization.
"One (requirement) is to make sure they do more to take down the material that is radicalizing people," Mrs Rudd said. "And secondly, to help work with us to limit the amount of end-to-end encryption that otherwise terrorists can use," she said.
End-to-end encryption renders messages unreadable if they are intercepted, for example by criminals or law enforcement.
However, the major social media firms said they were working hard to rid their networks of terrorist activity and support.
Google said it had spent hundreds of millions of pounds to fight abuse on its platforms and was already working on an "international forum to accelerate and strengthen our existing work in this area".
The firm added that it shared "the government's commitment to ensuring terrorists do not have a voice online".
Facebook said: "Using a combination of technology and human review, we work aggressively to remove terrorist content from our platform as soon as we become aware of it - and if we become aware of an emergency involving imminent harm to someone's safety, we notify law enforcement."
Meanwhile, Twitter said "terrorist content has no place on" its platform. We continue to expand the use of technology as part of a systematic approach to removing this type of content".
The Open Rights Group, which campaigns for privacy and free speech online, warned that politicians risked pushing terrorists' "vile networks" into the "darker corners of the web" by more regulation.
"The internet and companies like Facebook are not the cause of hate and violence, but tools that can be abused. "While governments and companies should take sensible measures to stop abuse, attempts to control the internet is not the simple solution that Theresa May is claiming," Open Rights said.
Professor Peter Neumann, director of the International Centre For The Study Of Radicalization at King's College London, was also critical of Mrs. May.
He wrote on Twitter: "Big social media platforms have cracked down on jihadist accounts, with result that most jihadists are now using end-to-end encrypted messenger platforms e.g. Telegram.
"This has not solved problem, just made it different... moreover, few people (are) radicalized exclusively online. Blaming social media platforms is politically convenient but intellectually lazy."
However, Dr Julia Rushchenko, a London-based research fellow at the Henry Jackson Centre for Radicalization and Terrorism, argued that Mrs May was right, and that more could be done by tech giants to root out such content.
She felt that the companies erred on the side of privacy, not security. "We all know that social media companies have been a very helpful tool for hate preachers and for extremists," Dr Rushchenko said.
Investors suggested that tech firms would be more willing to take further action against extremist content if shareholders and advertisers pressured them to do so.
Jessica Ground, a UK fund manager at Schroders said: "It's going to be an interesting debate how you put the pressure points. It could be the money rather than the governments."
Simon Howard, chief executive of UKSIF - the UK Sustainable Investment and Finance Association, said: "We'll need all the technology companies to do a bit more and we'll have to decide what the UK legal framework in which they do that is."