Slovenia wins legal territorial dispute against Croatia in The Hague
Friday, June 30th 2017 - 03:57 UTC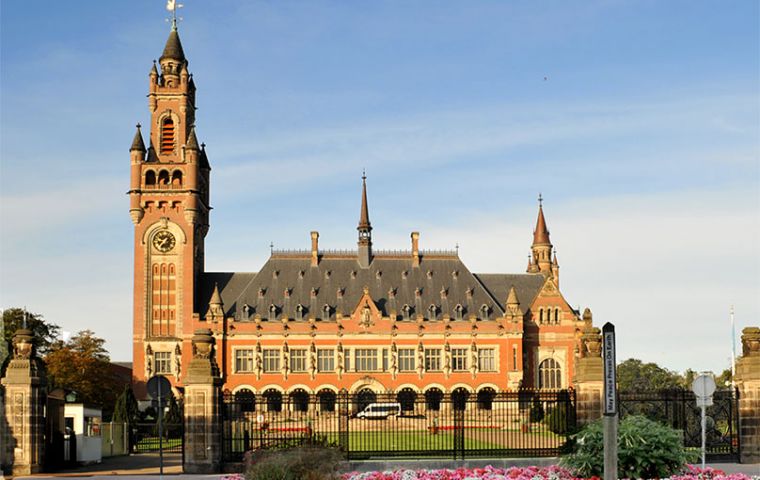 A Court of Arbitration in The Hague Thursday ruled in favour of Slovenia in its legal dispute with Croatia and ordered that the maritime border between the two countries be modified in the coming months. The decision has not been accepted by Zagreb.
The biggest dispute was the Bay of Piran in the Gulf of Trieste, whose waters, which belonged to the former Yugoslavia before its disintegration, were claimed by both countries.
The court unanimously decided that more than three-quarters of these waters should belong to Slovenia, against Croatia's stand that they divided in half.
The judges showed a map which states that the maritime border is a continuation of the Odoric canal, which is a mouth of the river Dragonja, situated in Slovenian territory.
Both the "fishing regulations" and "police patrols" that Croatia and Slovenia carry out in the area were taken into consideration to reach the court's decision, Presiding Justice Gilbert Guillaume said.
Slovenia had also demanded that the court grant it access to "high seas" in the Mediterranean so as not to be cloistered between Italy and Croatia because its current coast is only 47 kilometers long.
The judges established that the term "high seas" can not be used in the Mediterranean by any State in the sense that a country establishes in it an Exclusive Economic Zone.
However, some of the arguments put forward by Slovenia were heard and an "Area of Union," eas established. It is a maritime space in the Adriatic Sea currently under Croatia's sole control to which both countries will be entitled.
This "Union Area" would be 2.5 nautical miles from north to south and almost 10 from east to west.
Regarding land border disputes, both countries agreed on where to establish more than 90% of the borderline between the two, but there were differences in some specific regions.
In most of these cases the court followed the boundaries recorded by both Slovenian and Croatian cadastres, as in the case of the Drago area, the Mura river or others in the central region.
Croatia has not recognised the court's authority for two years and it was not represented at The Hague on Thursday. In 2015 Croatia withdrew unilaterally from the arbitration priceedings after transcripts of several talks between a Slovenian member of the Court and officials from Slovenian were released by Croatian media.
Zagreb has since maintained the ruling had been unlawfully influenced and already decided.
The Slovenian judge involved in the case and an official of that country resigned and the same court recognized in 2016 that the Slovenian party had violated some provisions of the arbitration agreement, but not to the extent that the proceedings had to be suspended.
Guillaume recalled Thursday that the agreement signed in 2009 by both countries stated in writing that "the court's decision will be binding" and that the parties would take "the necessary steps to implement it."