Travel to Argentina up 10% says United Airlines country manager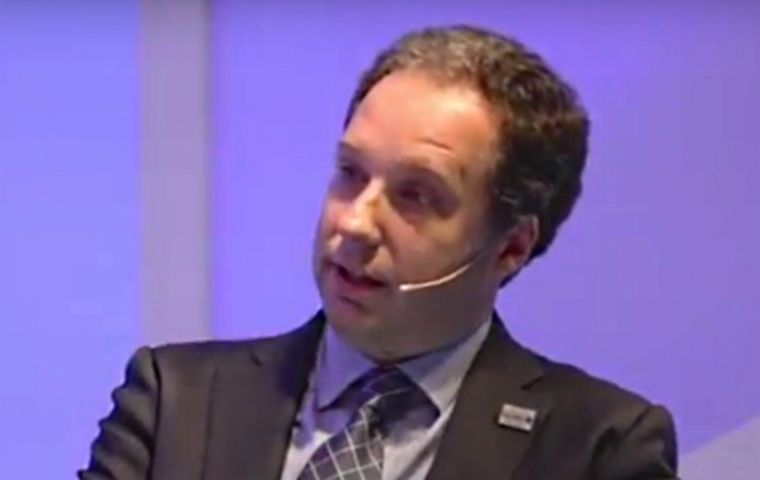 Interest in Argentina from the United States pushed for an "unusual growth" of 10% in corporate and leisure travel between the two countries, according to United Airlines' Christoff Poppe. It also means more jobs.
"In 2016 the arrival of US passengers into Argentina, for either leisure or business purposes, increased 10% year-on-year," Christoff Poppe, United Airlines' country manager said. He added that "normal traffic growth between the two countries is below two digits."
The numbers are seem to match the International Tourism Survey (ETI) produced by Argentina's National Institute of Statistics and Censuses (Indec).
"The increase in traffic between the two countries is a reflection of how these US companies see the business context in Argentina," Poppe pointed out. He underlined "this significant strengthening in the corporate market has to do with the interest that US companies have in making investments in sectors of Argentina such as energy, banking and finance."
Poppe also explained that "the removal of the reciprocity entry tax, which was a barrier for the visitor," was a decisive factor. In August last year, Argentina lifted "reciprocity fee" charged to US citizens entering the country for tourism or business imposed by former President Cristina Fernández de Kirchner on "foreigners who are exempt from consular visas to enter Argentina but are nationals of countries that require Argentines to pay a fee for the application or processing of a consular visa to enter their respective territories."
The change in policy was brought about in early 2016, during the visit to Buenos Aires of the then US President Barack Obama.
Poppe said demand has grown since that, which "translates into higher expenditures on hotels and restaurants in different regions," which is why United will be offering a new nonstop service to New York starting in October.
United Airlines has also opened a Customer Care Center in Vicente López, just north of the city of Buenos Aires. The new facility is based on the cutting-edge technology that positions Buenos Aires as the first city outside the United States with this type of infrastructure and as a reference for many others that the company has in the world.
"In Argentina there are highly qualified personnel and that is important for United's operations. We were able to double the platform, employ 70 new people, and we will hire 20 more" in the near future, according to Poppe.