Canning House to host round table with UK ambassadors from Southern Cone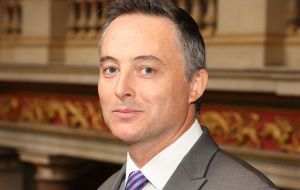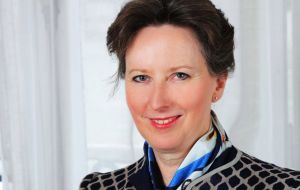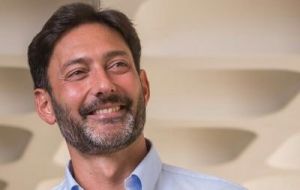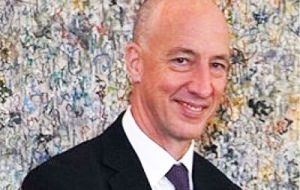 British Ambassadors to the Southern Cone countries, Argentina, Brazil, Uruguay and Chile will be attending Canning House to give round-table briefings on their experiences since their recent appointments to their respective posts. They will present the latest political, economic and business updates from those countries and answer any questions during the closed round-table session.
Mark Kent has been British Ambassador to Argentina since July 2016. He was previously Ambassador to the Kingdom of Thailand (2012-2016) and Ambassador to the Socialist Republic of Vietnam (2007-2010). He has served in the British Embassies in Mexico City and Brasilia as well as the UK Representation to the European Union, and Supreme Headquarters Allied Powers Europe (SHAPE).
Dr Vijay Rangarajan took up his appointment as UK Ambassador to Brazil earlier this year, having previously been Europe Director for the FCO, and was posted to Mexico City between 2003-2006 as Chargé d'Affaires and then Political-Economic Counsellor.
Ian Duddy took up post as Ambassador to Uruguay in October 2016. Ian joined the Diplomatic Service in 2000 and has carried out a variety of roles in London and over the world, most recently as Political Counsellor & Head of Political, Human Rights & Press in Geneva. He previously served as Deputy Director (International) in the UK Intellectual Property Office Department of Business, Innovation & Skills. He has also worked in Buenos Aires as Political & Commercial Officer.
Fiona Clouder took up post to Chile in February 2014. Prior to that, as Deputy Director, Americas, she led on developing the Canning Agenda for the FCO, to renew and revitalise relations with Latin America. Her career also includes a posting in India, and working on migration policy. Fiona joined the FCO in 2001, from a career in the Research Councils, to build and lead the FCO's global Science and Innovation Network.
The event scheduled for 13 July is intended for corporate members of Canning House. If you would like to attend please email events@canninghouse.org.