G20 admits "Trump factor": climate policy disagreement and blow to multilateral cooperation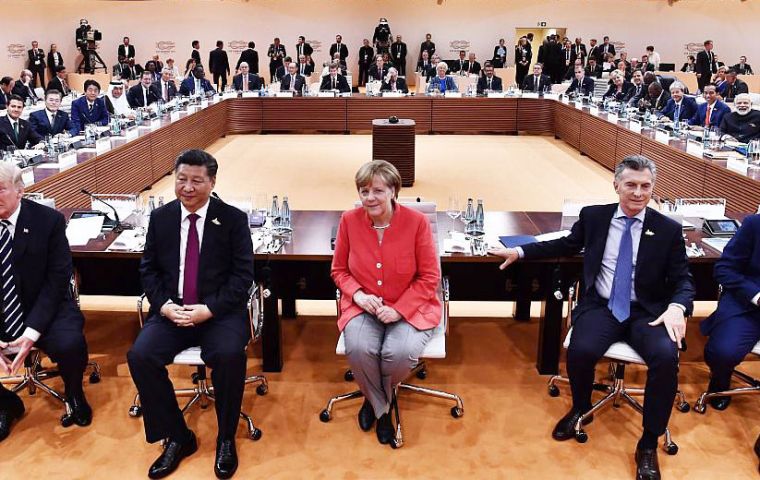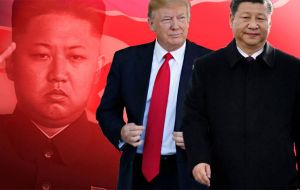 Leaders from the world's leading economies broke with U.S. President Donald Trump on climate policy at a G20 summit on Saturday, in a rare public admission of disagreement and blow to multilateral cooperation.
German Chancellor Angela Merkel, keen to show off her skills as a mediator two months before a German election, achieved her primary goal at the meeting in Hamburg, convincing her fellow leaders to support a single communiqué with pledges on trade, finance, energy and Africa.
But the divide between Trump, elected on a pledge to put "America First", and the 19 other members of the club, including countries as diverse as Japan, Saudi Arabia and Argentina, was stark. Last month Trump announced he was pulling the United States out of a landmark international climate accord clinched two years ago in Paris.
"In the end, the negotiations on climate reflect dissent – all against the United States of America," Merkel told reporters at the end of the meeting. "And the fact that negotiations on trade were extraordinarily difficult is due to specific positions that the United States has taken."
The summit, marred by violent protests that left the streets of Hamburg littered with burning cars and broken shop windows, brought together a volatile mix of leaders at a time of major change in the global geo-political landscape.
Trump's shift to a more unilateral, transactional diplomacy has left a void in global leadership, unsettling traditional allies in Europe and opening the door to rising powers like China to assume a bigger role.
Tensions between Washington and Beijing dominated the run-up to the meeting, with the Trump administration ratcheting up pressure on President Xi Jinping to rein in North Korea and threatening punitive trade measures on steel.
Trump met Russian President Vladimir Putin for the first time in Hamburg, a hotly anticipated encounter after the former real estate mogul promised a rapprochement with Moscow during his campaign, only to be thwarted by accusations of Russian meddling in the vote and investigations into the Russia ties of Trump associates.
Putin said at the conclusion of the summit on Saturday that Trump had quizzed him on the alleged meddling in a meeting that lasted over two hours but seemed to have been satisfied with the Kremlin leader's denials of interference.
Trump had accused Russia of destabilizing behavior in Ukraine and Syria before the summit. But in Hamburg he struck a conciliatory tone, describing it as an honor to meet Putin and signaling, through Secretary of State Rex Tillerson, that he preferred to focus on future ties and not dwell on the past.
"It was an extraordinarily important meeting," Tillerson said, describing a "very clear positive chemistry" between Trump and the former KGB agent.
In the final communiqué, the 19 other leaders took note of the U.S. decision to withdraw from the Paris climate accord and declared it "irreversible". For its part, the United States injected a contentious line saying that it would "endeavor to work closely with other countries to help those access and use fossil fuels more cleanly and efficiently."
On trade, another sticking point, the leaders agreed they would "fight protectionism including all unfair trade practices and recognize the role of legitimate trade defense instruments in this regard."
The leaders also pledged to work together to foster economic development in Africa, a priority project for Merkel.