China opens its first overseas military base in the Horn of Africa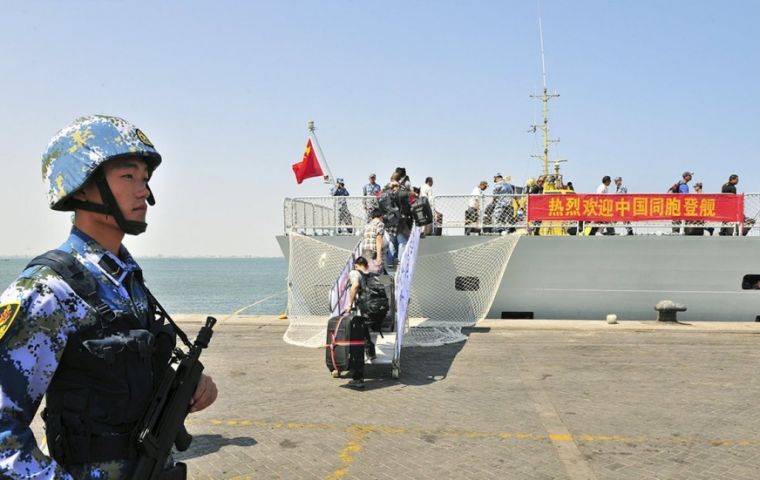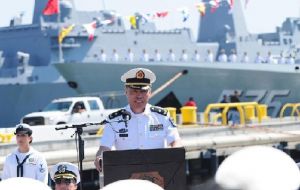 Ships carrying personnel for China's first overseas military base, in Djibouti in the Horn of Africa, have set sail to begin setting up the facility, as China's rapidly modernizing military extends its global reach.
Djibouti's position on the northwestern edge of the Indian Ocean has fuelled worry in India that it would become another of China's "string of pearls" of military alliances and assets ringing India, including Bangladesh, Myanmar and Sri Lanka.
China began construction of a logistics base in Djibouti last year. It will be used to resupply navy ships taking part in peacekeeping and humanitarian missions off the coasts of Yemen and Somalia, in particular.
It will be China's first overseas naval base, though Beijing officially describes it as a logistics facility. State news agency Xinhua said the ships had departed from Zhanjiang in southern China "to set up a support base in Djibouti".
Navy commander Shen Jinlong "read an order on constructing the base in Djibouti", but the news agency did not say when the base would begin operations.
Xinhua said the establishment of the base was a decision made by the two countries after "friendly negotiations, and accords with the common interest of the people from both sides".
Foreign ministry spokesman Geng Shuang told a daily news briefing the base would enable China to make "new and greater contributions" to peace in Africa and the world and would benefit Djibouti's economic development.
Djibouti, which is about the size of Wales, is at the southern entrance to the Red Sea on the route to the Suez Canal. The tiny, barren nation sandwiched between Ethiopia, Eritrea and Somalia also hosts U.S., Japanese and French bases.