Santiago de Chile covered in two inches snow blanket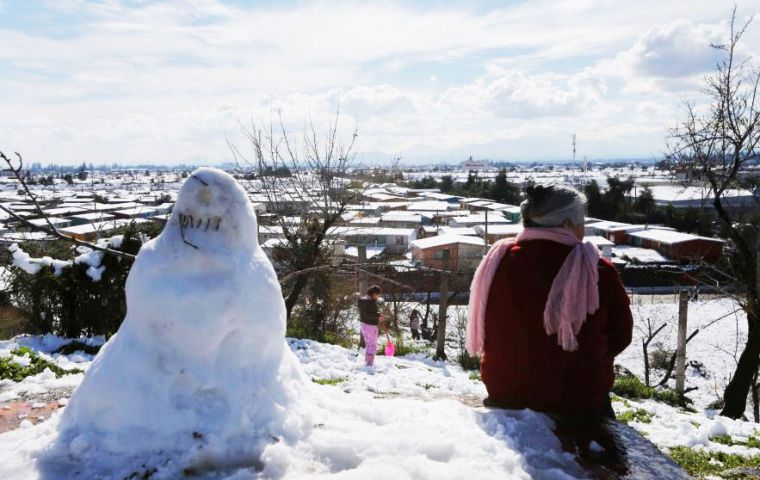 A rare snowfall in Santiago, Chile, left at least one person dead and caused widespread power outages Sunday. An early winter cold front brought cold temperatures to the southern and central parts of Chile, with Santiago reaching near-freezing temperatures and snow fell throughout the morning and early afternoon.
The biggest snow blanket in decades, some forty centimeters deep, had many Santiago residents making snowmen and tossing snowballs, but others grumbled about blocked roads and downed power lines. In effect an estimated 202.000 homes were affected by the outages.
According to Chilean authorities a worker died while trying to clear ice and two people were injured after being shocked by a fallen power line
Local meteorologists said the closest to this weekend's snow fall occurred back in 2007.
"Climate change is one of the greatest challenges of our times," the Chilean government said in a statement. "We have witnessed the ways in which this phenomenon threatens the well-being and development of the planet.
"Unpredictable weather patterns, rising sea levels, flood risks and unexpected floods are just a few of its effects reaching an unprecedented scale each year."
Residents took to social media to share posts of the snow.