UK/Gibraltar will establish a consultation mechanism on trade agreements
Tuesday, July 18th 2017 - 05:32 UTC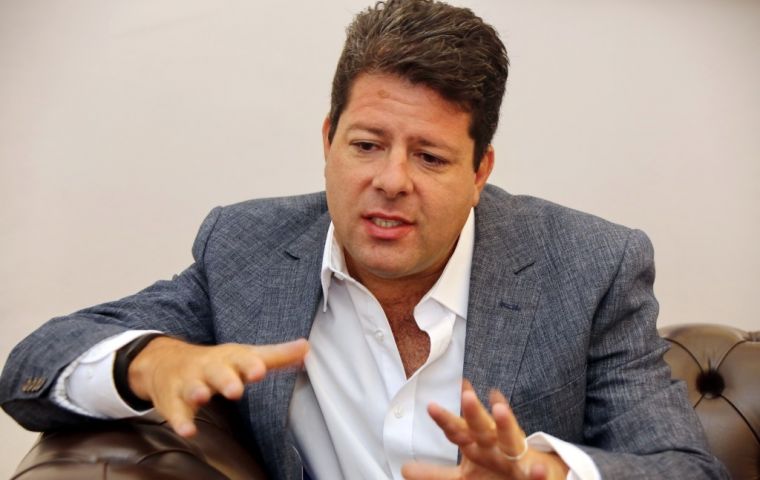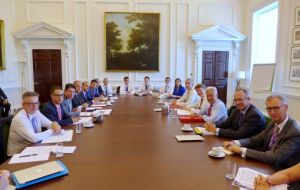 UK and Gibraltar will establish a mechanism to ensure Gibraltar is consulted on any trade agreements negotiated by Britain outside the EU, both governments said in a joint statement.
The two governments will also set up a working group on gambling as part of wider Brexit-related discussions already covering financial services, insurance and taxation.
These are among the latest developments following the third meeting of the Joint Ministerial Council on Brexit between the UK and Gibraltar government, which was held in London on Monday.
"It's been a real, collegiate and substantive engagement on the issues that matter," Chief Minister Fabian Picardo said as he boarded a flight back to Gibraltar. "We're in the detail now and that's where we need to be."
The meeting in London was chaired by the Parliamentary Under Secretary at the Department for Exiting the European Union, Robin Walker, and included UK Minister for Europe Sir Alan Duncan, Economic Secretary to the Treasury Stephen Barclay and officials from a number of UK departments including the Cabinet Office, Department for International Trade, Department for Digital Culture Media and Sport and the Home Office.
Mr Walker, who is leading for the UK Government on Gibraltar-related Brexit issues, said the delegations had held "very productive discussions". He added, "today, we agreed to put in a place a mechanism for ensuring that Gibraltar is consulted on the Free Trade Agreements the UK plans to negotiate outside the EU".
"I hope this will help businesses in Gibraltar remain confident about our approach to negotiations, and our future opportunities outside of the EU."
Sir Alan Duncan took the opportunity too to reaffirm the UK's commitment to Gibraltar. "As the Prime Minister has made clear, we are absolutely steadfast in our support of Gibraltar, its people and its economy," he said.