Repsol caught in the middle of the Hanoi/Beijing South China Sea powder keg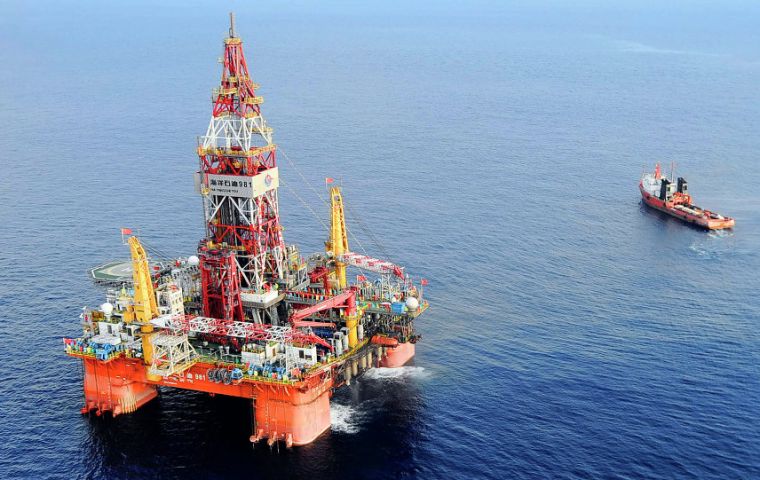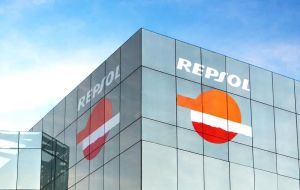 Vietnam has ordered a Spanish private company conducting a gas-drilling expedition in a disputed area of the South China Sea to cease operations following military threats from China, according to reports.
BBC reported Monday that Spanish-owned Repsol was ordered last week to leave the area, located about 400 kilometers off Vietnam's southeast coast and called Block 136-03 by Hanoi, after Beijing said it would attack Vietnamese military bases in the contested Spratly Islands if drilling continued.
China claims sovereignty over more than 80% of the islands and other land features in the South China Sea and rejects conflicting claims from Brunei, Malaysia, the Philippines and Vietnam.
The decision came days after Talisman-Vietnam, a subsidiary of Repsol that the Vietnamese government has leased the block to, confirmed the existence of a major gas field there, the report said. The company began drilling at the block on June 21.
Beijing calls the block Wanan Bei-21 and has leased it to a different company, though it was not immediately clear which one.
The Chinese rights were sold in 2015 to a Hong Kong-listed company called Brightoil, two directors of which are senior members of China's ruling Communist Party, but the company has denied owning them.
The BBC cited an analyst who estimated that Repsol had spent around U.S.US$300 million developing the field, and said Vietnam's capitulation came as a surprise to observers.
Prior to the threats of attack, China had signaled its displeasure over Talisman-Vietnam's activities in the area.
Days before the company began drilling last month, Fan Changlong, vice chair of China's Central Military Commission, abruptly ended an official visit to Vietnam and a friendship meeting at the China-Vietnam border was canceled.
While China and Vietnam confronted one another with coastguard vessels and other ships in the South China Sea's disputed Paracel Islands in 2014, the neighboring nations have largely avoided such standoffs since.
Carl Thayer, a Southeast Asia expert based in Australia who has taught at several defense universities, called Beijing's threats of attack "a marked and alarming step up of Chinese assertiveness" and a "major escalation in China's posture."
In a background brief, he suggested that Vietnam's pause in oil exploration at the block would have "long-term ramifications" and make foreign oil companies think twice about purchasing exploration rights from the country.