Ex Petrobras and Banco do Brasil CEO, named by Rousseff, arrested on suspicion of bribes
Friday, July 28th 2017 - 12:06 UTC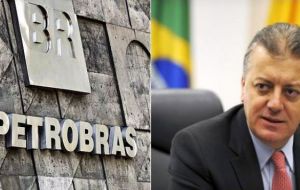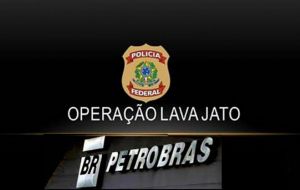 Brazilian federal police on Thursday arrested a former head of Petrobras and the Banco do Brasil, marking a new chapter of the sweeping graft probe into the state-owned oil company. Three people were detained in the operation, the prosecutor's office said in a statement, as part of the "Car Wash" investigation that has uncovered systemic corruption and ensnared many of Brazil's political and business elites.
According to the statement, ex-chief of Petrobras Aldemir Bendine and associates are "suspected of organizing bribes worth 3 million reais" (currently about US$946,000) from construction conglomerate Odebrecht. The group would have received the sum in payments "that were only interrupted" following the arrest of Odebrecht CEO Marcelo Odebrecht in 2015, the statement said.
Bendine led Banco do Brasil from 2009 to 2015 and headed Petrobras from February 2015 to May 2016. Dozens of senior leaders across the political spectrum and high-ranking businessmen have been investigated or convicted since the sprawling corruption scandal began in 2014.
The investigation centered on Petrobras, the state-run oil company, where inflated construction contracts were used by business leaders and politicians to siphon off billions of dollars.
Bendine is the first former head of the oil giant to be arrested. He was detained in Sao Paulo, Brazil's business hub, and transferred to the southern city of Curitiba, where the head of the Car Wash investigation, Judge Sergio Moro, is based.
Even before he became the head of Petrobras, prosecutors said Bendine had tried to blackmail Odebrecht.
"Bendine, even when he was president of the Banco do Brasil, demanded a bribe of 17 million Reais (some US$ 4.5m) from Odebrecht," federal prosecutor Athaide Ribeiro Costa told reporters.
Odebrecht initially refused the demand, the prosecutor said, but eventually began to pay up when it heard that Bendine had been named head of Petrobras and told Odebrecht that failure to comply could "prejudice" future construction projects.
Bendine was appointed to head Petrobras when populist Dilma Rousseff was still president. He used the now-impeached president's name "to promote himself with the construction company," the prosecutor said, adding that the investigation had not turned up any evidence implicating Rousseff.
Rousseff, who was impeached last year by Congress, had succeeded Lula da Silva as president in 2011. Lula was himself convicted earlier this month on graft charges and given a nine-and-a-half year jail sentence. Moro also ordered the freezing of his assets, estimated at US$4.3 million.