"Dictator" Maduro mocks "imperialist" Trump's sanctions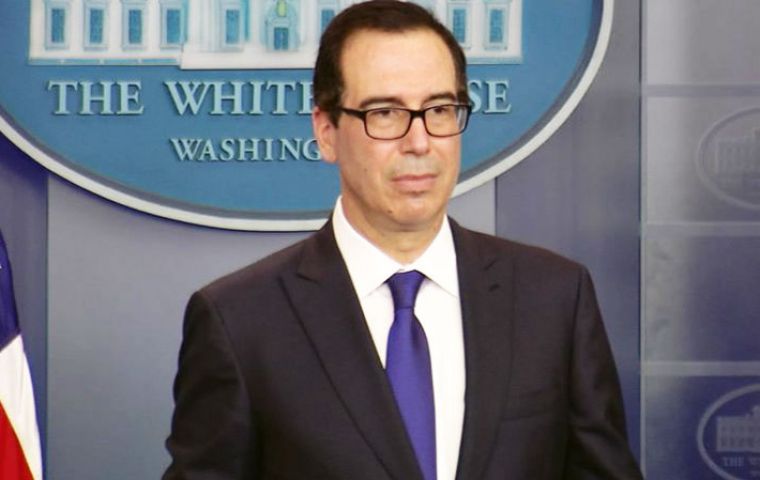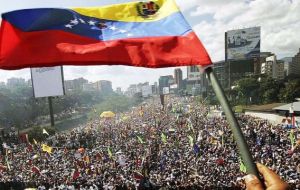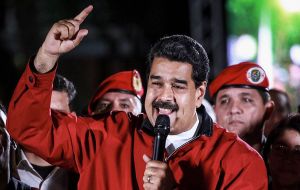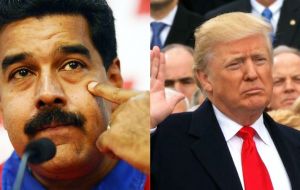 United States has imposed sanctions on Venezuela's president, Nicolas Maduro, over what it called his "illegitimate" election of an assembly to rewrite the constitution. All of Maduro's assets in the United States are frozen and Americans are forbidden from doing any business with him.
U.S. Treasury Secretary Steven Mnuchin announced the sanctions Monday in Washington, calling Maduro a "dictator" who ignores the will of the Venezuelan people.
"By sanctioning Maduro, the US makes clear our opposition to the policies of his regime and our support for the people of Venezuela, who seek to reform their country to a full and prosperous democracy".
Maduro showed his apparent indifference to the sanctions late Monday, calling them a sign of President Donald Trump's "desperation and hate."
"I will not obey imperial orders. I do not obey any foreign governments. I'm a free president," Maduro declared. "Why the hell should we care what Trump says? We care about what the sovereign people of Venezuela say," he shouted Monday to a crowd of supporters in Caracas.
The sanctions against Maduro follow those imposed last week on a number of current and former senior Venezuelan officials.
Mnuchin would not comment on future sanctions, including a ban on Venezuelan oil exports. He said the U.S. will monitor the situation, but that "our objective is not to do anything to hurt the people of Venezuela."
Peru has called for a meeting of Latin America foreign ministers in Lima next week to discuss the crisis in Venezuela. The European Union also says it will not recognize the assembly, along with Canada, Spain, and nearly every Latin American country.
Maduro is defying the global condemnation, especially from what he regards as Venezuela's arch enemy, the United States.
The Maduro government appeared determined to go through with forming the 545-member constituent assembly, even before it releases final results of the election.
The government said more than 8 million people cast ballots; the opposition, which boycotted the vote, said the turnout was much lower. Reporters on the ground in Caracas said dozens of polling places were almost deserted Sunday.
If 8 million people voted, that would be less than half of all registered voters. Pre-election polls showed more than 70% of all Venezuelans opposed the assembly. Details on what is likely to be included in a new constitution are unclear. Maduro has said it is the only way to pull Venezuela out of its severe economic and social crisis and stop the seemingly endless violence.
The opposition said the measure would bring a Cuban-style dictatorship. It contended the vote was rigged, in order to pack the assembly with Maduro supporters who could dissolve the opposition-controlled national assembly and fire officials who disagree with the government. Maduro's opponents are demanding early presidential elections.
Sunday's election was the bloodiest day in four months of anti-government protests, with at least 10 people killed in clashes around the country. More than 120 have died since early April.
Treasury Secretary Mnuchin on Monday accused the Venezuelan government of "deliberately and repeatedly" using violence to repress the opposition.
The drop in global energy prices together with political corruption, have destroyed oil-rich Venezuela's economy. Gasoline, medicine, and such basic staples as cooking oil, flour and sugar are scarce, and many Venezuelans cross into neighboring Colombia and Brazil to buy food.
Maduro has blamed the country's woes on what he calls U.S. imperialism and its supporters inside Venezuela. He has warned against intervention by the Organization of American States, saying that would surely lead to civil war.