Brazilian economy struggling to climb out of deep recession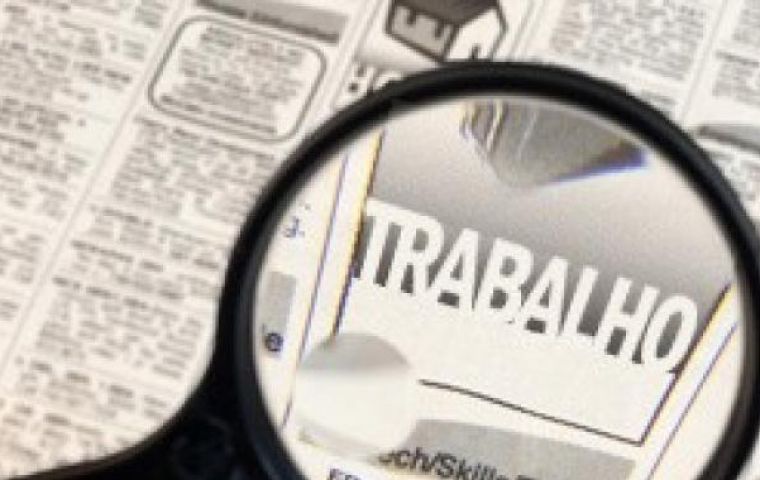 Brazil revealed mixed economic reports: record trade surplus, slight drop in unemployment and a stable industrial output. The July trade surplus was US$6.298, according to government data. Exports totaled US$18.769 billion and imports US$12.471 billion. This follows a surplus of US$7.195 billion in June.
At the same time unemployment rate fell to 13% in the second quarter of 2017, reaching the lowest level of the year. The jobless rate was below the reading of the immediately previous quarter (13.3% between March and May). Compared to the first quarter of this year, when it was at 13.7%, the unemployment rate fell by 0.7 percentage point (pp). However, when compared with the second quarter of 2016 (11.3%), there was a 1.7 pp increase.
The unemployed population in Brazil totaled 13.5 million in the second quarter of this year, representing a 4.9% decrease (690 thousand fewer people unemployed) compared to the first quarter of 2017 - the first reduction in the total number of unemployed people since the last quarter of 2014. When compared to the first quarter of 2016, however, there was a 16.4% increase.
The Brazilian working population totaled 90.2 million between April and June 2017, a 1.4% increase (1.3 million more people) from the first quarter, but a 0.6% decrease compared to the same period of 2016 (minus 562 thousand people). The total figure of workers with a formal contract in the private sector totaled 33.3 million, stable against the first quarter, but down 3.2% from a year earlier (minus 1.1 million people).
The Brazilian workers' average monthly real income was estimated at R$ 2,104 in the second quarter, stable against the previous period and also against the same period of 2016. The total average real income of the employed people in the last three months was estimated at R$ 185.1 billion, also stable in both comparison.
Finally industrial output was stable in June comparing with the prior month, according to IBGE. When compared with a year earlier, June industrial output was down 1.9%.
June's zero growth comes after two consecutive months of expansion, in which industrial production grew 2.5% in total, IBGE said. A weekly survey of economists by the central bank released Monday forecast gross domestic product, a broader measure of economic growth, will expand 0.34% in 2017.