Venezuela diverting oil to Russia's Rosneft, ignoring contracts in the US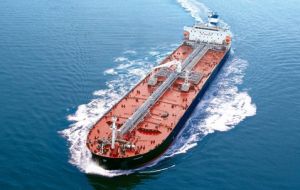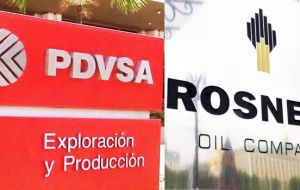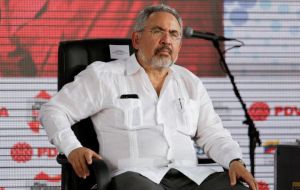 Venezuela's state-run PDVSA has reduced crude sales to its U.S. refining unit Citgo Petroleum while increasing supply to Russia's Rosneft, following a plan signed in May to catch up on overdue deliveries, according to PDVSA documents, sources from the company and its joint ventures.
Venezuela's oil output has declined since 2012 with the fall accelerating this year amid a lack of investment and payment delays to suppliers. Almost all of Petroleos de Venezuela's customers are receiving reduced volumes. That includes the United States, which has received less Venezuelan crude oil this year.
PDVSA agreed in the catch-up plan to compensate Rosneft for the delayed cargoes, since the oil is being sent in lieu of payment for loans.
Venezuela's Oil Minister Nelson Martinez at a forum in St Petersburg in June said Rosneft would receive some 70,000 barrels per day (bpd) as payment for a US$1.5 bn loan extended to PDVSA in 2016. He did not disclose the reason for the supply agreement.
Days later, Russia publicly released a renegotiation of bilateral loans with Venezuela, an OPEC-member. The Russian Audit Chamber said it would slash projected state revenue by nearly US$1 billion this year to reflect expectations that Venezuela may not make timely payments.
Since May, the "remediation agreement" with Rosneft has implied an extra supply of between 63,000 bpd and 105,000 bpd of Venezuela's diluted crude oil (DCO), according to a PDVSA document.
"The agreement is linked to the debt refinancing. The idea is to catch up by reducing the number of pending cargoes (to repay debt)," a PDVSA source said.
Rosneft has loaned between US$4 billion and US$5 billion to Venezuela in recent years, mostly to be repaid with oil. Terms of most agreements have not been disclosed, but renegotiations have taken place in recent months, including on the possible return of a collateral on a 49.9% stake in Citgo offered to Rosneft last year.
Citgo's Gulf Coast refineries - in Corpus Christi, Texas, and Lake Charles, Louisiana - have combined processing capacity of 582,000 bpd. The two typically refine a high percentage of Venezuela's heavy crude. Since the remediation plan with Rosneft started, Citgo has been knocking on the doors of PDVSA's joint-venture partners for supplies of upgraded crude.
Some PDVSA joint ventures in the Orinoco Belt, Venezuela's main producing region, have agreed to allocate as much oil as possible to Citgo after supplying their regular clients, but PDVSA expects total exports of Venezuelan crude to Citgo will remain below 120,000 bpd versus some 230,000 bpd stipulated in the supply contracts, the sources said.