Venezuela suspended indefinitely: "Without democracy, you can't be part of Mercosur"
Sunday, August 6th 2017 - 00:23 UTC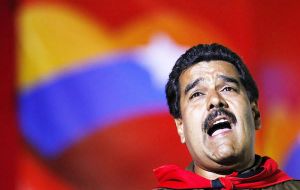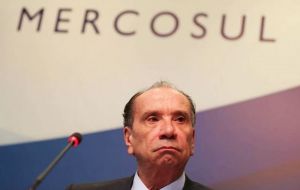 Mercosur foreign ministers meeting on Saturday in Brazil suspended Venezuela indefinitely for failing to uphold democratic norms amid an intensifying crackdown on dissent in the country. The bloc previously suspended Venezuela in December for failing to uphold commitments it made when it joined the group in 2012.
The suspension will have little practical effect, with no economic sanctions or changes to trade or migration, and the bloc said it would try to limit any possible impact on Venezuelans to avoid exacerbating the humanitarian crisis in the country.
Brazilian Foreign Minister Aloysio Nunes said Venezuelans remain welcome in Brazil. Venezuelans routinely cross into the continent's largest nation in search of food and other basic supplies amid shortages back home. Nunes said the move would have a "political effect."
The new suspension will also make it harder for Venezuela to return to good standing since it can be lifted only when the bloc is satisfied that democratic order has been restored.
Meeting in Sao Paulo, Mercosur foreign ministers said the move was meant to send a message to their neighbor, which is in the throes of a deepening political and economic crisis.
"Today in Venezuela there is no democracy," Argentine Foreign Minister Jorge Faurie told reporters after meeting with his counterparts from Brazil, Uruguay and Paraguay. "Essentially what Mercosur is saying is: Without democracy, no, you cannot be a part of Mercosur."
The suspension was widely expected, and Venezuelan President Nicolas Maduro criticized the decision even before it became fact.
"Nobody will kick us out of Mercosur, even if they take illegal measures as they have done," he told Argentina's Radio Rebelde earlier. "It is time for us to unite, to create a trade bloc of power, of development."
The meeting came as Venezuela's newly formed constitutional assembly ousted the country's chief prosecutor, a one-time government ally turned critic.