Brazilian economy on course to a modest growth (2%) next year
Tuesday, August 8th 2017 - 20:00 UTC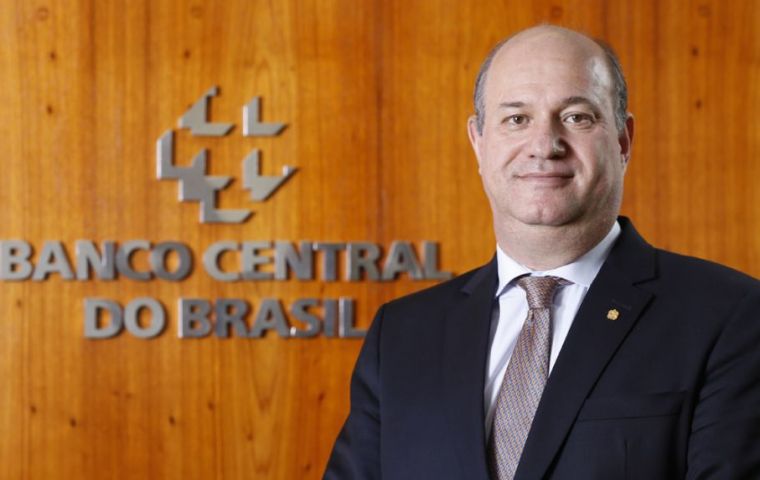 Brazilian Central Bank President Ilan Goldfajn said that Latin America's largest economy remains weak though it is on course to show modest growth next year. In an interview with a São Paulo radio station, he said Brazil may achieve growth of 2% in 2018 if the economy continues expanding at its current pace.
He also said he sees no risk to the continuing process of reducing inflation, adding the central bank will keep performing the role of keeping prices in check through adequate monetary policy.
"What we are seeing is a gradual recovery," he told the Jovem Pan radio station, but refused to speculate on whether the government would change fiscal targets in view of falling tax revenue.
Last week, the central bank reduced its benchmark Selic rate to 9.25%, the seventh cut since October. He also said reforms in Congress will help the country lower interest rates, referring to a planned pension reform.
Analysts forecast the Selic falling to 8% by the end of this year, according to a central bank poll released on Monday. Brazil's annual inflation rate declined in mid-July to 2.78%, the lowest in 18 years.
Brazil's GDP shrank more than 3% in each of the past two years, the deepest and longest downturn on record. In June, however, the government said the GDP grew 1% in the first quarter from the preceding one, its biggest rise since the second quarter of 2013.