Beef and ethanol back in the EU/Mercosur agenda in October meeting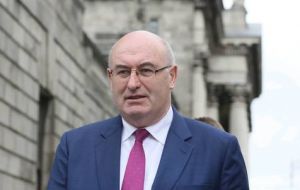 Beef will be back on the menu this October as the European Union seeks to finalise a trade deal with Mercosur. The European Commission will offer Mercosur new beef import quotas at reduced tariff rates during a formal round of trade talks in the first week of October in Brussels, EU sources confirmed.
It is hoped the quota will be significantly lower than the 78,000 tons mooted in May last year, which had to be pulled after protests from Ireland and numerous EU countries.
The size of the quota will depend on whether the four countries taking part in the talks - Argentina, Brazil, Paraguay and Uruguay - are willing to open up public tenders to European companies and liberalize the trade in retail, IT and financial services.
EU Agriculture commissioner Phil Hogan has repeatedly warned Mercosur to "moderate their expectations" on beef, particularly after a 2016 EU impact assessment showed that beef farmers were set to be the biggest losers under new trade deals.
Quotas will also be on offer for ethanol in October, sources said. Ethanol and beef are the two most sensitive topics in the negotiations and were kept back until the final stages. The EU hopes to finalise a deal this year to open up the South American market to European cars, chemicals and alcoholic beverages, where tariffs are particularly high.
The Commission has been buoyed by a recent deal with Japan, which it has called the most lucrative deal for European beef and dairy producers in EU history. But the Mercosur beef offer will come just as the bloc is laying the ground for a post-Brexit trade relationship with the UK, which is set to have a major impact on Irish agri-food producers.