Commercial "Proving flight" to St Helena with 35 passengers next August 21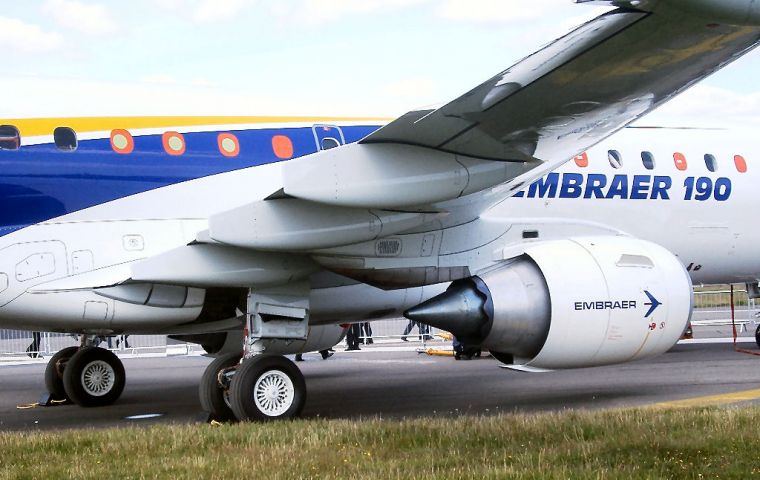 Airlink are expected to carry out a 'proving flight' to the British Oversea Territory of St Helena on Monday, 21 August 2017, using an Embraer E190-100IGW aircraft. This proving flight is for Airlink to demonstrate to the South African Civil Aviation Authority (SACAA) operational proficiency in terms of ETOPS (Extended Range Twin Engine Operations) requirements.
This is a routine exercise for new air services, and part of the preparations for introducing an air service on a new route.
The aircraft will be carrying around 35 passengers, a mixture of Airlink Senior Management and representatives from the SACAA.
Working with the team at St Helena Airport, Airlink will be assessing all areas of the Airport operations these include: Air Traffic Control, communications & navigation systems, emergency services, terminal building facilities, and security.
The flight is expected to depart St Helena on Tuesday, 22 August 2017.
In November 2011, St Helena Government signed a Design, Build and Operate (DBO) contract with Basil Read (Pty) Ltd. The contract included £201.5 million for the design and construction of the airport, an additional amount, of up to £10 million on shared risk contingency and £35.1 million for ten years of operation.
The project aims to provide air services to St Helena, fulfilling the UK Government's commitment to maintaining access to the Island, and provide it with a real opportunity for economic growth through tourism.
Both the St Helena Government and the UK Government hope that this will lead to eventual financial self-sustainability for St Helena.