Macri confident in a flush of investments after his coalition win in midterm elections
Thursday, August 10th 2017 - 06:55 UTC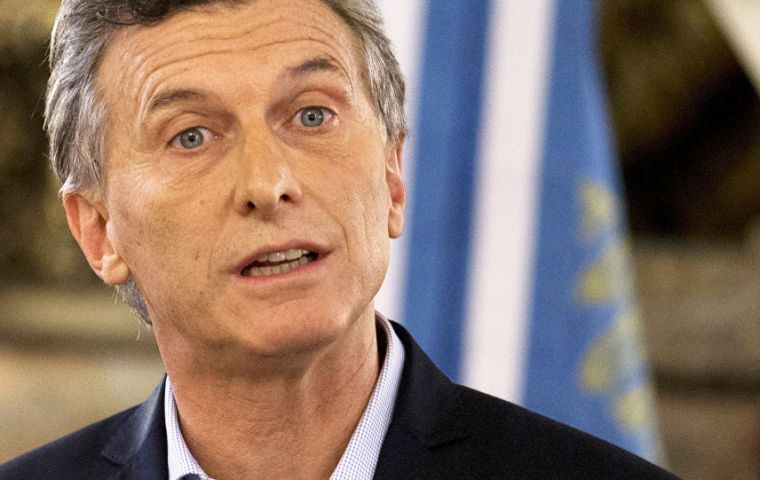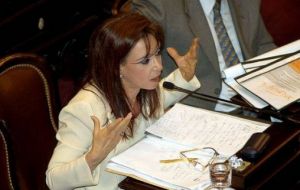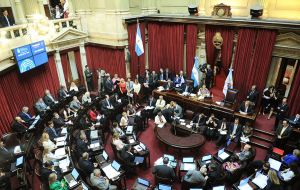 President Mauricio Macri anticipated on Tuesday that investments in Argentina would multiply after what he predicted will be a triumph for his Let's Change Coalition in October's mid-term elections. While Macri said his allies would win "by a lot" nationwide, he admitted polls showed a tight race between his party's candidate and ex president Cristina Fernandez for a Senate seat in Buenos Aires province.
In a television interview Macri said the Argentine economy was picking up steam and would grow 4.5% in the last quarter of 2017, while growth of 4% next year would help lower the fiscal deficit, although admitting that inflation is a "nightmare".
"Once we confirm Argentines' vocation for change, (the investments) will multiply several more times," he said, speaking just four days before the mid-term primary elections. He mentioned energy, agro-industry, automotive and mining as key sectors.
However investors are worried that a Cristina Fernandez comeback in Congress would threaten Macri's reform agenda. Macri said he would declare victory if his allies win in the majority of the country in October, when Argentina will replace a third of the Senate and half the lower house of Congress.
After the election, Macri said he looked forward to working with provincial governors, including opposition Peronists, on tax, political and judicial reforms.
"We are going to be able to sit down after the elections and really propose four or five lines of work," he said.
Macri said neighboring Brazil had "raised the bar" for reforms by passing a comprehensive labor overhaul, but he said Argentina would stay competitive and lower costs by negotiating with sectors including meat, fishing, logistics and textiles.
Macri's government announced such a deal with oil workers in January to help lower costs to develop the Vaca Muerta shale fields, some of the world's largest. The government is now working on a tax reform that could be ready for Congress toward the end of the year, Macri said.
"The important thing is for us to reduce taxes on labor and production," he said.
Asked how much debt Argentina could issue in 2018, Macri said overall financing needs would be similar to the US$50 billion required this year.
The Argentine leader said he was looking forward to discussing trade and investment opportunities with U.S. Vice President Mike Pence during his visit next week.
"I think we can do a lot together, not just combating drug trafficking and terrorism but also on the economic and commercial front," he said of Argentina's relationship with the United States.
Argentina is working with other countries on a specific security regime for the Group of 20 summit to be held in Buenos Aires in late October or early November of 2018, Macri said.