British government and Scotland exchange threats over Brexit legislation
Saturday, August 12th 2017 - 10:57 UTC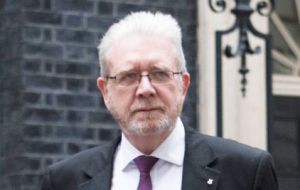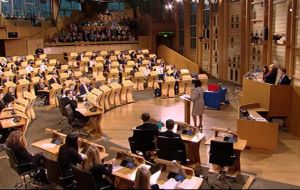 The legislation to formally remove the UK from the European Union will not be changed by Westminster, a senior member of Theresa May's Cabinet has said despite threats from Scotland's SNP ministers to refuse consent for the Bill as it stands.
Damian Green, the First Secretary of State, made clear the European Union (Withdrawal) Bill will not be altered to set out which powers returning to the UK from Brussels would be devolved to Holyrood.
He said: "Putting details in primary legislation is often not wise because if you ever want to change it then you have to pass another Bill, which takes many months."
While Mr Green said talks between the UK and Scottish governments over who should take control of areas currently governed by Brussels could take months, he said the "sensible position" would be for them to reach a deal.
But Scottish Government ministers claim the Bill is a "blatant power grab" by Westminster, insisting they will not be able to recommend that the Scottish Parliament grants it legislative consent in its current form.
That would not halt the EU withdrawal, but Scottish Brexit Minister Mike Russell has already warned that if the Tories press ahead with the Bill without Holyrood's formal approval it would be an "extraordinary and unprecedented step to take".
Mr Russell was adamant stating that "unless there are serious and significant changes to the proposed legislation, the strong likelihood is that the Scottish Parliament will vote against the repeal Bill".
Mr Green told reporters in Edinburgh on Thursday: "I'm not saying that the Bill will be changed, we've got the second reading debate next month and we expect that to go through, we will argue our case for the Bill."
He insisted the issue of where powers will lie after Brexit is not being determined "by diktat" but is instead happening by agreement.