General Lee statues controversy: Trump drops plan for an advisory group on infrastructure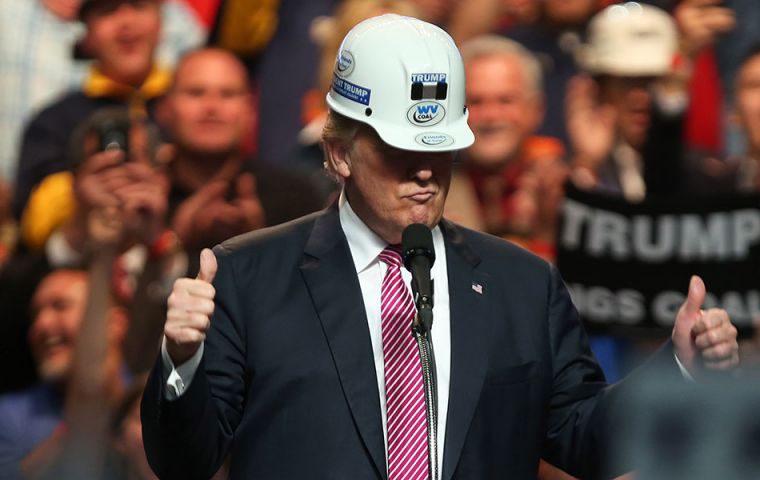 United States president Trump is dropping plans to create an advisory group on infrastructure, a day after two other business panels were dissolved. The president has faced a backlash from business leaders over his remarks this week on white supremacists.
A White House official said the infrastructure council, which was still being formed, "will not move forward". Trump signed an executive order last month to create the group as he looks to spend US$1 trillion on infrastructure.
He has made updating US roads, bridges and airports a key part of his legislative agenda. However, on Wednesday he was forced to disband two other White House business panels amid an exodus of chief executives.
Business leaders quit over Mr Trump's response to a far-right rally in Virginia, which left a woman dead and dozens hurt. The rally, supported by neo-Nazis and white supremacists, was in protest of the removal of a statue of Robert E Lee, a general who had fought for the pro-slavery Confederacy during the US Civil War.
On Thursday, Mr. Trump re-opened the heated debate by denouncing the removal of "beautiful" Confederate statues.
The decision to drop his infrastructure panel comes as the bosses of some of the biggest US companies have criticized Mr. Trump's handling of far-right groups.
On Monday, Mr. Trump belatedly condemned the white supremacist and neo-Nazi groups that rallied in Charlottesville, Virginia, on Sunday. But in a rancorous news conference on Tuesday he backtracked and again blamed left-wing counter-protesters for the violence too.
That prompted business leaders to quit his manufacturing and policy councils, and drew criticism from the bosses of firms including Apple and JP Morgan.
Mr. Trump had originally planned to draw members of the Advisory Council on Infrastructure from real estate, construction and other parts of the economy. At the start of the year he said he was planning the panel and named two well known New York property developers to lead it.