Falklands: Premier Oil is asking for export funds to develop Sea Lion, reports Financial Times
Monday, August 28th 2017 - 07:52 UTC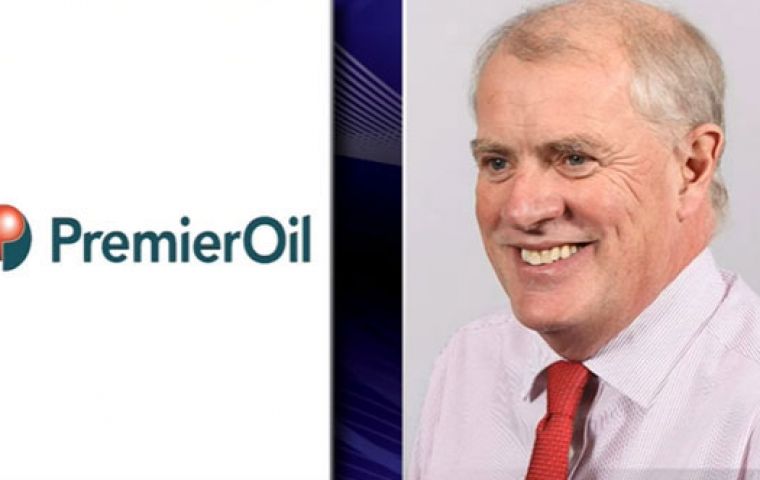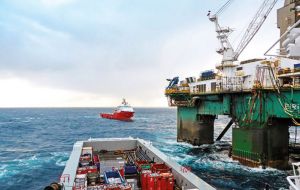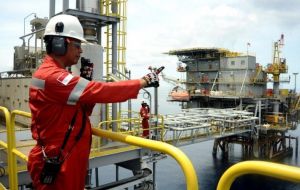 The Financial Times is reporting that Premier Oil is negotiating with the UK government about securing export finance to fund just over half of the US$1.5bn investment needed to develop a large oilfield in waters north of the Falkland Islands. If all works out as planned first oil in the Falklands would be in 2021.
Sea Lion was discovered in 2010 by Rockhopper, a small Aim-quoted UK company, and it is estimated to hold 517 million barrels of oil, which are likely to be extracted in several phases. In 2012 Premier bought a 60% stake in the license and it had originally been hoped the field would produce its first oil by this year but the company racked up huge debts progressing the US$1.6bn Catcher field in the North Sea as oil prices crashed after mid-2014.
Premier, which has net debt of US$2.7bn, last month completed a lengthy refinancing that gives it more breathing space but also places constraints on its ability to press ahead with big new investments. Its lenders now have a final say over significant new projects, which has forced the group to think creatively about how it can secure alternative sources of finance.
Tony Durrant, CEO of Premier Oil, is hopeful of being able to make a final investment decision on whether to press ahead with Sea Lion in the second half of next year following progress with multiple parties in trying to secure a majority of the US$1.5bn needed to pursue the first phase of the project.
According to the Financial Times report. Mr. Durrant is hopeful of securing about US$800m in export credit finance — a cheap form of government funding to help UK companies exploit opportunities abroad. He expects about US$600m of the US$800m to come from the UK and the remainder from export finance agencies overseas.
"We've got some equipment manufactured in Norway, Denmark, Germany etc. Their export credit agencies are also involved but they would come into a syndicate led by the UK," said Mr Durrant.
Premier has supplied UK Export Finance (UKEF), the UK government agency, with a "detailed financing memorandum", Mr Durrant said.
While UKEF is yet to make a final decision, he said "we've had pretty good support all the way through from all parties involved in this". "A lot of people would like to see the project go ahead," he added.
UKEF said the agency does not comment on projects for which it has not yet provided support or projects of which it is unaware.
Premier has also been talking to service companies and suppliers, from rig providers to helicopter companies, asking them to consider taking a portion of their fees in deferred payments once Sea Lion has produced its first oil, which is now expected to be from 2021 if the project is progressed.
"That, in effect, acts as another funding up to about US$400m," said Mr Durrant.
However, Premier has faced questions from analysts about whether it should give priority to Zama, a vast discovery recently made off the coast of Mexico. Zama, discovered last month, is estimated by Premier to hold as many as 1.8bn barrels of oil — of which as many as 800m are thought to be recoverable.
Premier has a 25% holding in the license, with Mexico's Sierra Oil & Gas owning 40% and Talos Energy of the US holding 35%.
Stephane Foucaud, analyst at GMP FirstEnergy, said: "Technically, I much prefer Zama to Sea Lion. Zama is light oil, shallow water and most importantly the asset is located very close to service industry hubs (in Mexico and in the Gulf of Mexico in the US)."
By contrast, Sea Lion is "located in a very remote area with difficult access to the services industry", he said. Mr Foucaud also cited political tensions between the UK and Argentina over the Falkland Islands although he added: "With the new president in Argentina, things might be a bit easier."