Brazil limits discretionary subsidies through government banks lending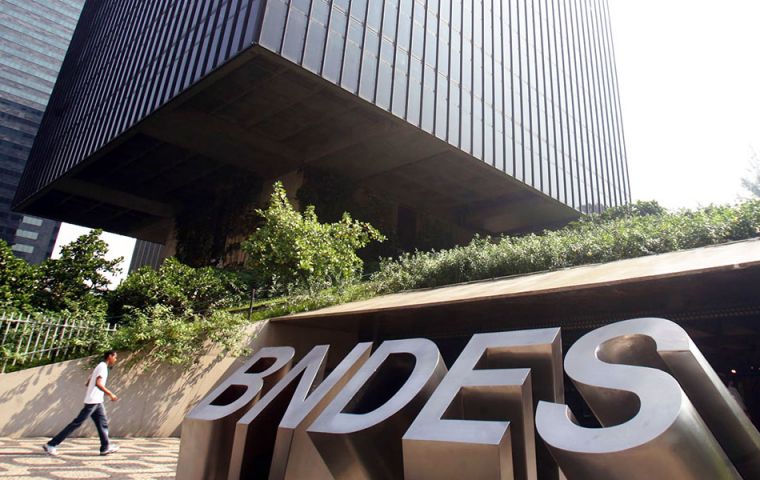 Brazil's lower house of Congress approved the main text of a bill creating a market-based benchmark interest rate for state lender BNDES, in a victory for President Michel Temer. The lower house will now have to analyze three potential amendments to the bill early on Tuesday before sending the measure to a final Senate vote, speaker Rodrigo Maia told reporters.
Lawmakers expect the bill to remain unchanged after the amendments are put to a vote. The proposal is one of the government's top priorities to fix long-term public finances and pave the way for lower interest rates, as it reduces the scope for discretionary subsidies through BNDES lending.
BNDES, the main provider of long-term corporate loans in Brazil, has offered cheap loans for years, including to behemoths such as meatpacker JBS SA, to boost economic growth and create jobs.
The subsidies cost Brazil 240 billion Reais (US$76.53 billion) between 2007 and 2016, according to government data, and did not avert a deep recession in 2015 and 2016. Mired in a budget crisis, Brazil lost its investment grade rating two years ago.
The central bank had previously said the new benchmark, known as TLP, would help lower interest rates in the long run and contribute to entice local capital markets.
The opposition attempted to obstruct the measure for weeks. Opponents, including senator José Serra, a former Temer minister, say the new benchmark will raise borrowing costs for local manufacturers, destroying jobs.
While the vote suggested the government coalition remained capable of approving measures to revive a recession-hit economy, economists warned it was too early to say the government was ready to approve proposals that require a greater majority, such as the constitutional amendment to overhaul pension rules.