Expo-Prado agro-industrial show opens in Montevideo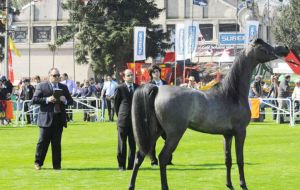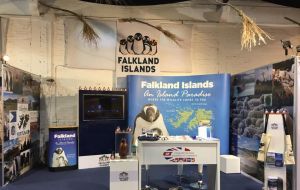 Uruguay's main agricultural, industrial and commercial show, Expo/Prado 2017 opened in Montevideo on Wednesday. The annual event, which this year is international, (it rotates with Argentina's Palermo show) is an opportunity for city people to admire the best cattle, sheep, horses and hogs of the region, and for the farmers a chance to see how much technology has advanced in the last twelve months.
The opening ceremony was headed by Uruguay's Agriculture and Livestock minister Tabare Aguerre, Montevideo's acting mayor Oscar Curuchet and Pablo Zerbino, president of the Uruguayan Rural Association, ARu, which has been organizing the show for over a century.
During the twelve-day long competition international juries will select the best cattle, beef and milk, sheep, wool and lamb, and the different horse categories, before moving to the auction leg, which, according to the prices, will reflect the true mood of farmers and the industry.
This will be reaffirmed on Sunday 17 at the closing ceremony when the minister is expected to make some announcements and declare the government´s commitment to farming, while Mr. Zerbino, as a good farm lobbyist will call for lower costs, less taxes, soft loans and better prices.
In the meantime Expo-Prado is expected to attract more than the 400.000 visitors of last year's edition and farm suppliers will display machinery, equipment, new veterinary products, and distribute thousands of leaflets promoting their goods. All this blended with restaurants, pubs, quick food outlets and stands from different embassies, (including Britain and the Falkland Islands), local governments and Uruguayan state companies.
There will also be a round of conferences from invited guests, scientists and experts on issues pertaining to farming and markets, and when the sun goes down, music, dance, rock groups will entertain the young people.
"These expos that have been ongoing for almost 112 years, took off very modestly as simple livestock shows, but with time, and step by step they started to incorporate different aspects of the industry and its agro-industrial suppliers, and finally the commercial side", Zerbino said at the official opening.
Minister Aguerre underlined the policies implemented by the government to face challenges such as the fall in international prices or market access distortions, which have demanded special efforts in improving financing, sanitary conditions and supporting family farming.
Finally the acting mayor of Montevideo Curuchet said that Expo-Prado brings together the best of Uruguay's camp and farmers, and manufacturing in a true blend of city with camp. "It is also an opportunity for Montevideo to show its cultural and social achievements, through the promotion of small and medium enterprises".