Agriculture has become the most productive sector of the Brazilian economy
Friday, September 8th 2017 - 20:07 UTC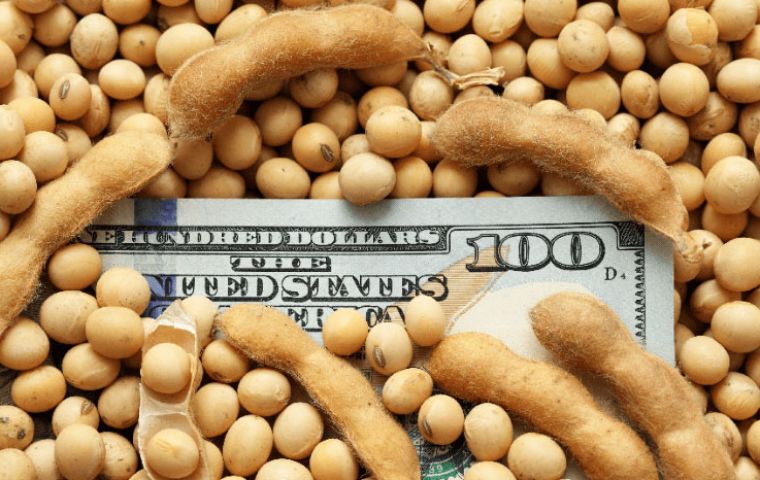 With a robust Harvest Plan coupled with support and development tools organized by the government, Brazil's agriculture and livestock sector is expected to generate record wealth for Brazil in 2017. Studies show that the segment is likely to grow around 10.74% this year, adding over R$ 30 billion (some US$ 10bn) to the country's GDP.
Data from the National Food Supply Company (Conab), the Brazilian Central Bank and the Brazilian Institute of Geography and Statistics (IBGE) shows that agriculture has become the most productive sector of the Brazilian economy. Without increasing public spending, the sector managed to produce more with almost the same amount of land.
While acreage increased by 4% for the 2016/2017 harvest, field productivity was up by 22.8% - meaning 727.9 kilos of additional grains per hectare. The result puts Brazil at the top of the productivity ranking with the most productive agriculture in the world, surpassing even major economic powers.
The list, which is part of a survey conducted by the US Department of Agriculture and the Brazilian Ministry of Agriculture, is topped by Brazil and continues with China, Chile, Japan, Argentina, Indonesia, the United States and Mexico.
A Survey by the Brazilian Agricultural Research Corporation (Embrapa) places Brazil among the world's top producers and exporters of animal protein. Specifically for chicken, Brazil and the US are closely matched as global top producers.
In exports, the Brazilian product has the world's preference: 4.1 million tons per year, while the US sells 2.9 million tons. Brazil is also among the top global five producers and exporters of pork.