Falklands at the Expo-Prado: Argentina makes official its disappointment to Uruguay
Monday, September 11th 2017 - 09:27 UTC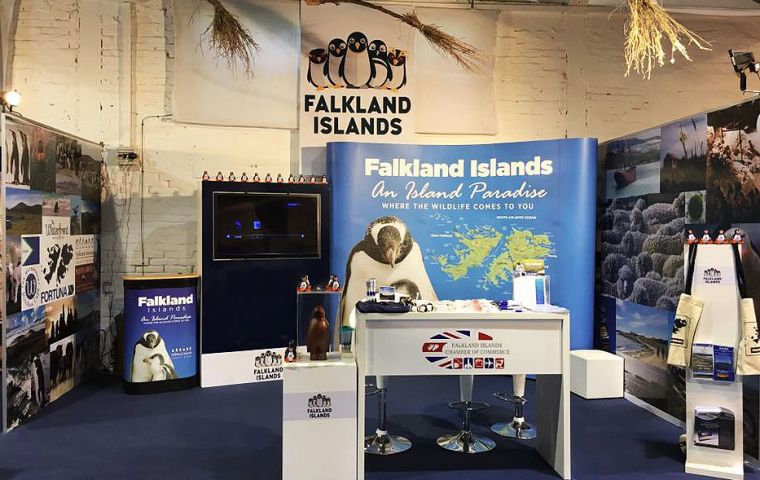 In a Sunday release the Argentine government regretted the presence of the Falkland Islands stand at the Prado agro-industry show which is taking place in Montevideo, and said it expects collaboration from the Uruguayan government.
Release 348/17 states that given the inclusion of a Malvinas Islands trade and tourism desk at the Great Britain stand in the International Livestock Expo and International Agro-industry, Expo-Prado, in Montevideo, Uruguay, the Argentine foreign ministry informs that:
Previous to the start of the referred International Expo, and following on instructions from the Argentine foreign ministry, the Argentine embassy in Montevideo met with officials from the Uruguayan foreign ministry to emphatically express Argentine disappointment given the announced presence, in the search of a solution which is in compliance with the historic support of the Uruguayan government to the Malvinas question.
Efforts of similar nature were reiterated at the beginning of the Expo.
Argentina regrets this action which the British government has been repeating since 2015, and expects to count with the collaboration and understanding of the Uruguayan government and Expo officials, so that this situation is not repeated in future editions of the event.