Washington considers closing embassy in Havana because of "sonic attacks"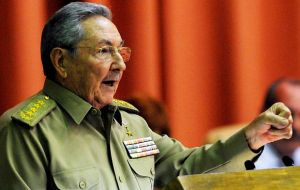 The United States is considering closing its embassy in Cuba after diplomatic staff reported health problems which Washington blames on a "sonic attack". Secretary of State Rex Tillerson said a decision whether to shut to the mission in Havana was "under evaluation".
More than 20 staff suffered conditions ranging from mild brain trauma and hearing loss to dizziness and nausea. US officials believe some kind of device was used to undermine their health. Cuba denies any involvement. At least two Canadians have also been affected by similar symptoms.
"It's a very serious issue with respect to the harm that certain individuals have suffered," Tillerson told CBS.
Despite an investigation involving the FBI, the Royal Canadian Mounted Police and the Cuban authorities, there is still no full explanation as to the cause of the incidents since late 2016.
President Raul Castro reportedly gave his personal assurance to the then-US Charge d'Affaires in Havana that Cuba was not behind the attacks.
The US reopened its embassy in Havana in 2015 following decades of frozen relations.
In 2016 President Barack Obama became the first sitting US president to visit Cuba since Calvin Coolidge in 1928.
In June President Donald Trump announced a partial roll-back of Obama's Cuba policies, but said he would not close the US embassy in Havana.