Hurricane Maria's 250km strong winds knock out Puerto Rico, St Croix, and Guadeloupe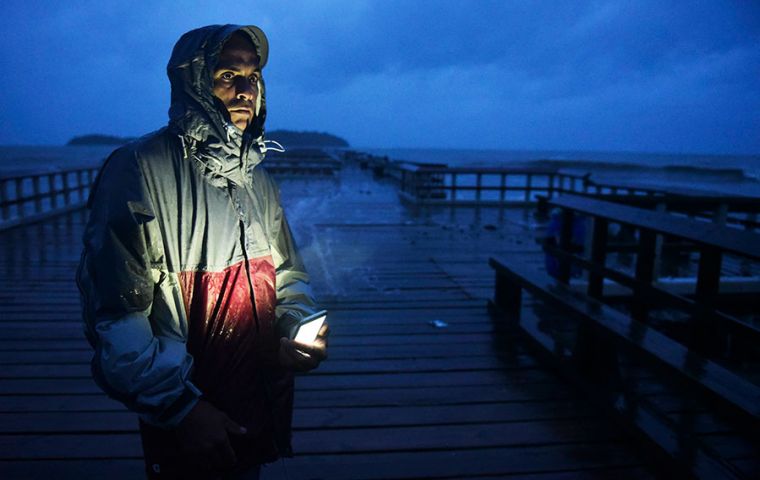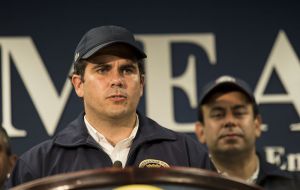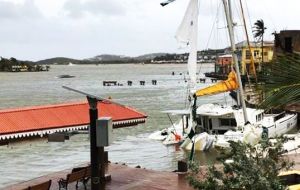 Hurricane Maria has knocked out power to the entire island of Puerto Rico, home to 3.5m people, emergency officials have said. Abner Gomez, head of the disaster management agency, said none of the customers of Puerto Rico's Electric Power Authority had any electricity.
The US National Hurricane Center said "catastrophic" flooding was sweeping parts of the island. Maria is moving away from Puerto Rico, weakening to a category two storm.
"When we are able to go outside, we are going to find our island destroyed," Mr Gomez was quoted as saying by the El Nuevo Dia newspaper. "It's a system that has destroyed everything in its path."
The US territory's governor, Ricardo Rossello, issued a curfew for 18:00 local time (22:00 GMT) on Wednesday evening through early Saturday morning.
Earlier, Mr Rossello asked President Donald Trump to declare the island a disaster area after the storm unleashed heavy flooding and life-threatening winds. He said major damage was inevitable, although 500 shelters had been established to protect people.
The devastating storm has already left seven people dead on the island of Dominica, which was badly affected on Monday. Aerial footage shows flattened houses and the death toll on Dominica is likely to rise, with details remaining scant as communication links are down.
Images shared on social media show roofs being stripped away as winds as strong as 225 km/h whipped trees and power lines in Puerto Rico's capital city, San Juan.
The US territory is facing US$73bn in public debt and the damage left by Maria could exacerbate its financial crisis. Declaring a disaster would mean the island could receive more federal assistance in its recovery.
"God is with us; we are stronger than any hurricane," Mr. Rossello said. "Together we will rise again."
Maria made landfall in Yabucoa in the east of Puerto Rico early on Wednesday as a category four storm, according to the US National Hurricane Center (NHC). It was the first category four hurricane to directly hit the island since 1932.
Hours earlier, Maria barreled through the US Virgin Islands' St Croix as a category five storm, sustaining winds of up to 281km/h.
There was flooding in the French territory of Guadeloupe, where one person was killed by a falling tree and another died on the seafront. At least two others were missing after their ship sank near Desirade, the easternmost island in the archipelago.
Maria is the second devastating storm to hit the Caribbean this hurricane season - the first being category five Irma earlier in September. Maria began moving roughly along the same track as Irma.