UK Foreign Secretary warm wishes to the Jewish community on Rosh Hashanah
Thursday, September 21st 2017 - 08:26 UTC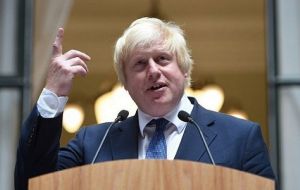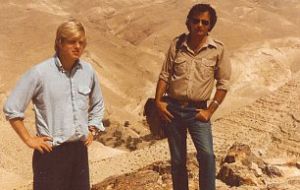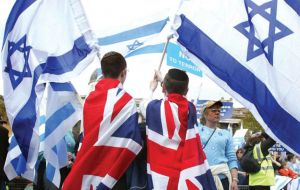 The British Foreign Secretary Boris Johnson has sent warm wishes to the Jewish community as they prepare to celebrate Rosh Hashanah, the Jewish New Year. Johnson said that every New Year is a time for reflection.
As we enter the Jewish Year 5778, I reflect on the Jewish community we have here in the UK: A community which contributes so much to our society, in every field.
I also reflect on what a good friend the UK has in Israel.
My own relationship with Israel goes back to when I worked on a Kibbutz as a young adult, and it was a privilege to work with many partners in Tel Aviv as Mayor of London as it is now as Foreign Secretary with the State of Israel.
I was delighted to see London host the Tel Aviv Festival earlier this month attended by Middle East Minister Alistair Burt. It affirmed the strong cultural ties between two of our respective countries' great cities.
In the coming year, there are two significant anniversaries in UK-Israel relations. November will mark the centenary of the Balfour Declaration and in May the 70th Anniversary of Israel's Independence.
Marking these anniversaries is an opportunity to show not only is our friend Israel here to stay, but that the UK and Israel are going to continue to work together, to grow together and to thrive together.
New Year is also a time to make resolutions, and I am going to share three of mine with you - bear down on the scourge of antisemitism, both at home and abroad, build the strongest ever relationship between the UK and Israel and celebrate the UK's Jewish community, a community that has made an enormous contribution to British society.
I wish Jewish friends in the UK and around the World a Shana Tova u-Metuka – a Happy and Sweet Jewish New Year!