UK supports Bombardier and warns Boeing dispute could jeopardize defense contracts
Thursday, September 28th 2017 - 21:58 UTC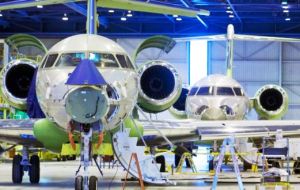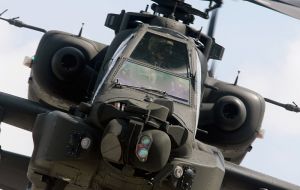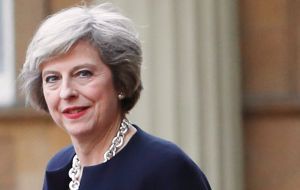 Boeing's trade dispute with Bombardier "could jeopardize" its defense contracts with the UK government, the UK's defense secretary has warned. Sir Michael Fallon made the comments after the US opted to impose a tax on the C-Series jet made by Bombardier.
The proposed 220% import tariff could threaten Bombardier jobs in Belfast. Rival Boeing had complained that Bombardier had received unfair state subsidies from the UK and Canada, claiming these subsidies helped the firm win a major order.
In 2016, Boeing won a contract to supply 50 Apache helicopters to the British Army. Bombardier said it would fight the "absurd" ruling. The firm is one of Northern Ireland's biggest employers.
Sir Michael insisted during a visit to Belfast that "Boeing stands to gain from British defence spending" but that "this kind of behavior could jeopardize our future relationship" with the firm.
"We don't want to do that. Boeing is an important investor in the United Kingdom; an important employer in the United Kingdom.
"But we would prefer this kind of dispute to be settled on a negotiated basis and we will be redoubling our efforts with the Canadian government to bring about a negotiated settlement."
Prime Minster Theresa May said she was "bitterly disappointed" over the US Department of Commerce proposal to impose the tax. She said the UK would work with Bombardier to protect "vital" jobs.
The UK government and trade unions fear the imposition of tariffs could make the Canadian firm question whether to remain in Northern Ireland, where it employs 4,100 of its 28,000-strong workforce.
The ruling damaged the global aerospace industry and was "frankly not what we would expect of a long-term partner to the UK", said a UK government spokesman, while emphasising this was just the first step in a lengthy process.
About 1,000 jobs are linked to the C-Series, the wings of which are made at a purpose-built £520m factory at Queen's Island in Belfast.
The US Department of Commerce ruling, which could triple the cost of a C-Series aircraft sold into the United States, could potentially jeopardize a major order placed last year from US airline Delta - a US$5.6bn (£4.15bn) deal for up to 125 of the jets.
Bombardier said the decision was "divorced from the reality about the financing of multibillion-dollar aircraft programs". The Canadian firm said Boeing was seeking to use US trade laws "to stifle competition".
Canadian Prime Minister Justin Trudeau has threatened to cancel the purchase of 18 Boeing Super Hornet jet fighters from the US in retaliation.