Falklands' election: eleven hopefuls registered in the first unofficial list
Friday, September 29th 2017 - 06:42 UTC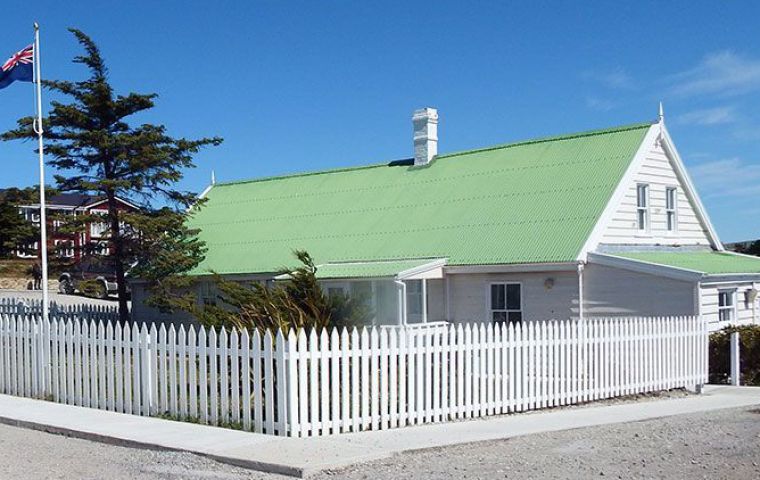 Eleven members of the public have so far unofficially declared their intention to be candidates for the Falkland Islands November 9, General Election. They comprise Mark Pollard (38) Jason Lewis (46) Leona Roberts (45) Stacy Bragger (33) Barry Elsby (62) Gavin Short (55) Roger Spink,(57) Roger Edwards (71) Ian Hansen (58) Teslyn Barkman (29) and Ben Cockwell (42).
The latter four will stand for the Camp constituency, the former for Stanley.
Prospective candidates will be able to collect their nomination forms this Saturday (September 30) and nominations will close on October 20.
According to this first unofficial list, four current MLAs will not be running for office, and they are: Mike Summers, Jan Cheek, Phil Rendell and Michael Poole.
Voters should also be aware that applications for postal, proxy and postal/proxy close on October 19. The Returning Officer will release the advert for voting arrangements on October 31, and mobile polling will begin on November 8.
On polling day, November 9, voting will take place at the Stanley Court Room from 10am until 6pm and at Fox Bay Club and Goose Green School from 10am until 6pm.
The Falkland Islands General Election provides for eight Members of the Legislative Assembly to be elected; five for Stanley and three for Camp.
Stanley voters can have up to a maximum of five votes and Camp voters are allowed a maximum of three. Penguin News is under obligation to give equal promotion to all candidates so will not be offering further details of candidates – unless new names arise - until the official list is published by the Returning Officer. (Penguin News).