Environmentalists call for conservation measures in South Sandwich Islands area
Saturday, September 30th 2017 - 13:01 UTC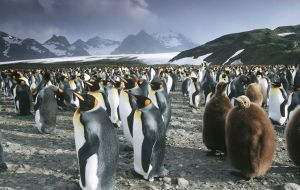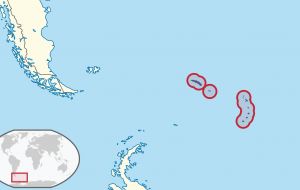 Environmental groups are coercing U.K. to protect and preserve one of the most remote area of the Antarctic. The South Sandwich Islands, on the edge of Antarctic remains rugged and uninhabited.
A coalition called Great British Oceans came together in a bid to make the region a sanctuary. The environmentalist are calling for a curb in all fishing and commercial activity in the sensitive zone. Since very few people have traveled to the edge of the region, the environmentalists say, the regions are some of Earth's last wilderness and need urgent protection.
According to scientist, the Islands' location in the South Atlantic, at the northern edge of the Antarctic makes it a crucial point. The area could provide a valuable barometer for the effects of climate change in the region.
Simon Reddy, a member from Pew Charitable Trust said, "The Islands are already a part of a marine protected area, a conservation status that limits the amount of fishing and other human activity."
"All we have around the South Sandwich Islands is one tiny fishery. So we might as well declare it fully protected now. It would also mean the islands could be set aside for science," Reddy added.
The government of South Georgia and the South Sandwich Islands is presently reviewing the effectiveness of the existing conservation measures.
Antarctic researchers at the Oxford University told the media, the activists should pause their activities until the reviewing was complete. The researchers also run the Penguin Watch project on the islands.
Organizations such as Greenpeace say, monitoring the islands for research will support an effort to comprehend the impact of climate changes in the wider Southern Ocean region stretching into Antarctica.
According to the scientists, temperature changes can impact the marine behavior and the wider Antarctic ecosystem. They are campaigning for the island's protection from commercial activities.