Falklands appoints Headteacher of Community School
Tuesday, October 3rd 2017 - 12:11 UTC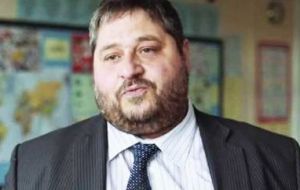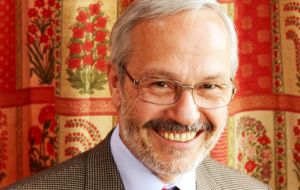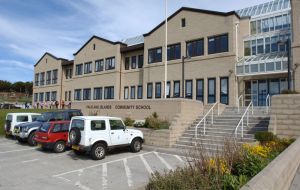 The Falkland Islands Government has announced the appointment of Neil Appleby as the new Headteacher for the Falkland Islands Community School. Neil was born in Basingstoke in the South of England and within eleven years he and his family made their way North to County Durham.
In Durham he completed his secondary and post sixteen education, working as Research Technician at Durham University before completing a Chemistry Degree at York University. Neil then worked as an Industrial Chemist in the Pharmaceutical Industry.
It was during this time that Neil realized that he had a real desire to teach and completed a PGCE at Durham University in secondary science. Over the next fifteen years he worked his way to Headship while completing the National Professional Qualification for Headteachers (NPQH) and an MA(Ed) in Educational Leadership and Management.
Neil's career led him from Head of Year to Assistant Headteacher then Deputy Headteacher, and into Headship. As Headteacher, Neil led a secondary school of 850 pupils in a challenging, northeast coastal area for 6 years, until 2016. His time there saw a significant improvement in school results, morale, aspirations and reputation. Over the last year he has teamed up with his wife, also a teacher, running an English, Maths and Science tuition centre.
Neil held many Local Authority responsibilities during his Headship, Vice Chair of the Local Children's Safeguarding Board, Chair of the Funding Board and Governor of the local FE College. Believing whole heartedly in inclusive education, he worked with the Local Authority in the implementation of the new SEND regulations across the Authority and had the privilege of developing, in his school, the Local Authority's only SEND High Needs Unit within a mainstream setting.
He was also a founding Director of High Tide, a charity dedicated to improving aspirations and opportunities for young people within the shipping and port related industries of Teesside.
Upon confirmation of his appointment Neil said, "I am delighted to have been given the opportunity to join the Falkland Islands Community School as Headteacher at this point in its journey. I look forward to working alongside staff and students in continuing to build upon the excellent outcomes of last year. Working in a school truly at the heart of its community, which values its staff and young people and strives to maximize their potential, opportunities and outcomes, is central to my educational philosophy".
Portfolio holder for Education, Barry Elsby MLA said, "The new Headteacher starts at an important time for the Community School. Over the last 4 years we have seen significant improvements in the school, with the inspection grade improving for the first time in over a decade. This year's percentage of 5 A* to C grades at GCSE have been the best for many years but, more importantly, most of our students have achieved or exceeded their expected grades. The new Headteacher will work closely with the Education Board, the Director, School Managers, staff and parents so that we can see the Community School become the outstanding school we all want for our children."
Neil begins this new adventure with his wife Kathryn, a primary school teacher and Education Advisor for Looked After Children; they will also be accompanied by their labradoodle, Digby. They are very much looking forward to becoming part of the community, exploring the Islands and seeing their first 'wild' penguins. Neil and Kathryn will arrive in the Falkland Islands in January.