Killing of Maltese journalist sends shockwaves across the European Union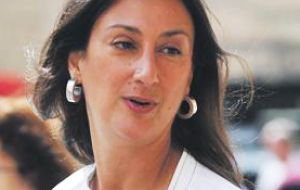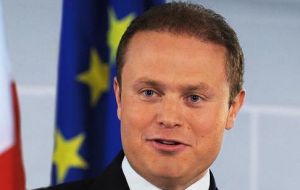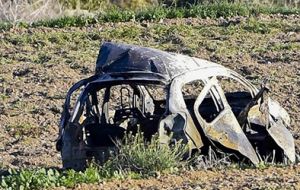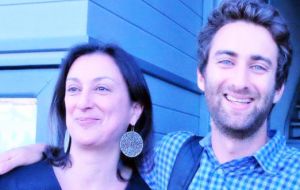 The killing of Maltese journalist Daphne Caruana Galizia sent shockwaves across Europe a day after her car exploded near her home, prompting the European Commission to condemn it in the "strongest possible terms".
"We are horrified by the fact that the well-known and respected journalist Mrs. Daphne Caruana Galizia lost her life yesterday in what was seemingly a targeted attack," said Commission spokesman Margaritis Schinas.
"The right of a journalist to investigate, ask uncomfortable questions and report effectively is at the heart of our values and needs to be guaranteed at all times. We trust now that justice will be brought even if this will not be enough to right this wrong."
Caruana Galizia wrote extensively on corruption within the Maltese government. Her writing in the wake of the massive document leak commonly referred to as the Panama Papers forced an early election in the EU country after it implicated two Maltese cabinet members.
A known government critic, Caruana Galizia frequently accused Prime Minister Joseph Muscat of turning the island-nation into a "mafia island" by creating a culture of impunity. Hours after the car bombing, Muscat condemned the "barbaric act" perpetrated against the investigative journalist and called for a thorough investigation.
However, her son, Matthew Caruana Galizia, said on Tuesday that Muscat was complicit in the assassination of his mother.
"It is of little comfort for the prime minister of this country to say that he will 'not rest' until the perpetrators are found, when he heads a government that encouraged that same impunity," Matthew said in a post on Facebook.
"First he filled his office with crooks, then he filled the police with crooks and imbeciles, then he filled the courts with crooks and incompetents. If the institutions were already working, there would be no assassination to investigate – and my brothers and I would still have a mother."
Maltese citizens gathered on Tuesday evening for a vigil in honor of the slain investigative journalist. Daphne Caruana Galizia worked tirelessly to expose corruption in the government, according to her colleagues and family members.
While Caruana Galizia is the fourth person to die in a Malta car bombing in just over a year, hers was the only one to shock the Maltese public given her record as an outspoken government critic and journalist.
Press freedom groups have called on Maltese authorities to conduct an in-depth investigation and bring the perpetrators to justice. Staff at the International Federation of Journalists held signs calling for "justice for Daphne".
"Reporters Without Borders urges the Maltese authorities to shed all possible lighter on her murder and to identify those responsible," the press freedom group said in a statement. "This is a dark day for Maltese democracy, freedom of expression and journalism."
Malta ranked 47 out of 180 countries on Reporters Without Borders 2017 World Press Freedom Index