"Macri is the New Left; PC no longer means Communist Party, it means Personal Computer"
Friday, October 27th 2017 - 08:24 UTC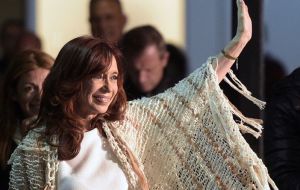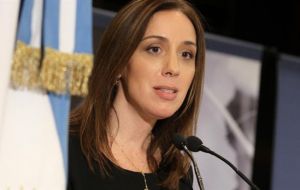 Argentina's ruling coalition "Let's Change" sweeping victory in last Sunday's midterm elections, which had a special chapter in the province of Buenos Aires, was "one of the toughest" ever, and defeated ex president Cristina Fernandez performance was "meritorious".
The statements belong to campaign manager Jaime Duran Barba, considered the brains behind the successful political career of president Mauricio Macri who joined active politics in 2005.
Ecuadorian born Duran Barba is a renowned academic and political scientist, professor at George Washington university in the United States, who described president Macri as the "new Left", in a convulsed world political scenario where traditional parties and leaders are losing step challenged by a generation of social network addicts who question political policies and decisions.
"This was by far the toughest, the most difficult campaign (in the province of Buenos Aires that concentrates 40% of Argentina's electorate), the latest opinion polls in June were showing we would be defeated 26 to 33%, and this was extremely serious", said Duran Barba. He added "probably the most difficult campaign I ever faced in my life and I have been in this business for forty years. Recouping seven points in two months, is almost impossible".
But the campaign manager admits much was due to the strategy displayed by the opposition candidate running for Senator in the province of Buenos Aires, Cristina Kirchner.
"Anyhow her campaign had a lot of merits, she's no dumb character, she can talk and make good speeches, she moves, has extraordinary histrionic conditions, she was not an easy candidate to beat".
Nevertheless, "Cristina took off as a Macri candidate, modest, inviting people to the stage, flesh pressing, baby kissing, listening but little by little her true nature emerged, authoritarian and vertical. You can´t begin a campaign de-personalizing it and end singing the Peronist march", which scares so many people.
Duran Barba was also very critical of another candidate, Florencio Randazzo, the head of dissident Peronists who are distanced from Cristina Fernandez. "Never, never a candidate can use as his slogan an infinitive verb. If you offer to "Deliver...what does it mean?, Hitler delivered, ISIS delivers, anybody delivers, it's an empty concept. It's elementary, 'what do you want to deliver?, these are very serious technical failures".
However the Macri campaign manager praised the leadership of Maria Eugenia Vidal, the current governor of the Buenos Aires province, and who was decisive in the recoup of polls. "She's an exceptional leader. Honestly I didn't feel relieved until I saw the final numbers (of the Buenos Aires province senators election). The (Senate) candidates were not spectacular, but were witty. They rolled up their sleeves and toured the whole province, from the posh places to the muddy squalor of shanty towns. They did a very good job, nothing noteworthy for the traditional political analysts".
The Argentine security minister Patricia Bullrich was also praised by Duran Barba in relation with the disappearance of the handicraftsman Santiago Maldonado which triggered protests and marches believing he had been "disappeared" by security forces. "I believe she acted with too much transparency: she was convinced that the security forces had not captured and killed Maldonado".
"The last week of the October campaign in Buenos Aires province was nerve racking, so many things happened...our polls told us we were ahead 3 to 4 points, and we had this very unfortunate episode, when Maldonado's corpse was found eighty days after his disappearance. Following on the monstrosity of the Argentine dictatorship, this was highly sensitive in public opinion, and I was very nervous, but finally the case did not have an influence on the final numbers..."
The autopsy of Maldonado, with 55 experts and family present, showed his body had no signs of violence, beatings, stabbing or shots. Apparently he drowned.

Finally Duran Barba gave some clues as to how Macri´s original PRO movement, in a decade became a national leading party following this month's midterm election.
"PRO and Macri are the first experiment in the world of the new politics: politics that leave aside prophets, ignore those who have replies for all issues. Macri thus represents the new Left. Trotskyites, as I was in my youth and later of the Peronist youth, are the conservatives now. In my time when you talked about the PC it was the Communist Party, no longer, now it means the Personal Computer. Proletariat is vanishing and so are all the theories and ideologies based on thise revealed undisputed Truth".
Duran Barba also identified the French president Emmanuel Macron and Canadian Prime Minister Justin Trudeau as examples of this new budding politics, with no ideologies, rightwing or leftwing, "they are searching but it's no longer vertical, it's horizontal, without any more Enlightened characters with almost undisputed sentencing, now we have social networks, the relations between the communicators and the communicated have changed entirely".