UK latest polls indicate 47% regret the Leave vote while 42% support Brexit
Monday, October 30th 2017 - 10:34 UTC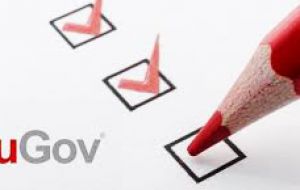 Sixteen months after a majority of voters decided the only way for the United Kingdom is to leave the European Union, a new poll says the number of those who regret the vote has risen to its highest level.
The polling company YouGov conducted a new survey at the end of September in which 47% of the respondents said they thought Britain was wrong to vote leave the EU in the Brexit referendum back in June 2016.
The figure has coupled a record low of 42% saying they were right to vote for the country to leave the union. Unhappy with the prospect of Brexit, 18% wanted a second referendum and a further 14% said the government need to abandon it completely.
This is while; 28% said that the government should go ahead with Brexit, according to YouGov new figures. The poll results said some 40% (four in ten) wanted to continue with Brexit on current negotiating terms, while 12% said the government should seek a "softer" Brexit—– meaning a "go ahead" majority of 52%.
The poll found that the main reason that there are still so many more people wanting Brexit to continue rather than halted is because some Remain voters, though still thinking that leaving is the wrong decision, believe that the result of the referendum should be respected.
The average of YouGov's five most recent surveys found that 43% believed they were right to vote to leave the EU and 45% said they were wrong.
Another poll released earlier this month indicated that Britons trust in Prime Minister Theresa May's handling of Brexit talks has hit an all-time low. The survey, conducted by polling firm ORB International and seen by The Telegraph, found that almost two thirds of people disapprove of her government's negotiations with the European Union to leave the bloc.
May, who had campaigned for Remain during last year's vote, has triggered two-year Brexit negotiations with the Brussels in March, saying she intends to end Britain's 44-year relationship in pursuit of a new place for the UK in the global order. Under pressure, the prime minister has so far failed to achieve a breakthrough on the issue.