Terrorist attack in Manhattan kills five Argentine tourists
Wednesday, November 1st 2017 - 07:17 UTC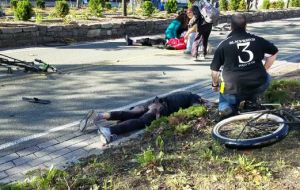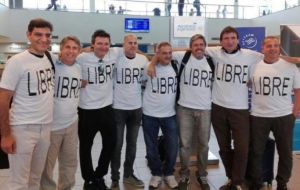 Five of those killed after a terrorist plowed a truck through a Manhattan bike path in New York were Argentine high school pals celebrating three decades of friendship. The Argentine government identified the slain victims as Hernán Mendoza, Diego Angelini, Alejandro Pagnucco, Ariel Erlij and Hernan Ferruchi.
Erlij was an established businessman crafting steel near his Rosario hometown, while Ferruchi was an architect. All of them were visiting New York City for what would be a fateful 30-year reunion.
The vacationers spent the brisk, sunny afternoon pedaling along the Hudson River when 29-year-old suspect Sayfullo Saipov stormed toward them in a rented Home Depot flatbed truck. The merciless driver's rampage left several bloodied victims and mangled bicycles in his wake.
A sixth Argentine with the group, Martin Marro, suffered critical injuries to his neck during the attack and is recovering at a lower Manhattan hospital, according to consulate and police sources.
The Argentine pals knew each other from a Rosario grade school about 350 kilometers northwest of Bueno Aires, according to Argentina's Foreign Ministry.
The group posed for a photo minutes before boarding their flight from the local airport, according to Argentine paper La Nacion. All of them were sporting "Libre" shirts, the Spanish word for free.
Erlij was unable to join them on the first flight, the paper reported. He left the next day. He died at 4 p.m. after the attack, police sources said.
Belgian Deputy Prime Minister Didier Reynders said one person from the European nation had died and three more were hurt in the attack. The attack claimed eight victims, with about a dozen more injured.
The suspect ended his rampage after ramming a school bus. The crash sent the driver and at least one special needs student to a nearby hospital, according to police sources. Both have since been released from Bellevue Hospital.
Sources said four teens and a German tourist were also among the injured.