Fallon resigns saying his behavior "has fallen short", and argues "culture has changed over the years"
Thursday, November 2nd 2017 - 08:31 UTC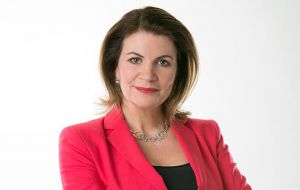 Defense Secretary Sir Michael Fallon has resigned, saying his behavior may have "fallen short" of the standards expected by the UK military. He told the BBC that what had been "acceptable 15, 10 years ago is clearly not acceptable now".Fallon is the first politician to quit following recently revealed claims of serious sexual abuse in Parliament.
Prime Minister Theresa May said she appreciated the "serious manner" in which Sir Michael had considered his Cabinet role. She also praised the "particular example you wish to set servicemen and women and others".
In his resignation letter, Sir Michael said: "A number of allegations have surfaced about MPs in recent days, including some about my previous conduct.
"Many of these have been false but I accept that in the past I have fallen below the high standards that we require of the Armed Forces that I have the honor to represent."
Sir Michael told the BBC it "was right" for him to resign and said: "The culture has changed over the years, what might have been acceptable 15, 10 years ago is clearly not acceptable now.
"Parliament now has to look at itself and the prime minister has made very clear that conduct needs to be improved and we need to protect the staff of Westminster against any particular allegations of harassment."
When asked if he thought he should apologize, Mr Fallon said: "I think we've all got to look back now at the past, there are always things you regret, you would have done differently."
He added that it had been a "privilege" to have been defense secretary over the past three and a half years. In response Mrs. May accepted his resignation and paid tribute to "a long and impressive ministerial career - serving in four Departments of State under four prime ministers".
Sir Michael Fallon had an interrupted parliamentary career that spanned four decades and two constituencies. In March 1983, he lost the Darlington by-election to Labor's Oswald O'Brien, only to win it 77 days later after Margaret Thatcher called a general election.
But in 1992 his career in government stalled after he lost his Darlington seat to Labor's Alan Milburn in the General Election. He returned to Westminster in 1997 after being selected as the Conservative candidate for Sevenoaks when MP Mark Wolfson retired.
During the coalition government he was appointed minister for business and enterprise, and then minister for energy. He was then appointed minister for Portsmouth in 2014 by David Cameron - a post which was created after the loss of jobs in the local shipyard at arms manufacturer BAE Systems. In the same year he succeeded Philip Hammond as defense secretary.
The resignation comes a day after a spokesman for Sir Michael confirmed that he was once rebuked by a journalist, Julia Hartley-Brewer, for putting his hand on her knee during a dinner in 2002. The spokesman said Sir Michael apologized when it happened.
Ms Hartley-Brewer, a former political editor of the Sunday Express and regular political commentator, told BBC Radio 4's The World Tonight: "If he has gone because he touched my knee 15 years ago, that is genuinely the most absurd reason for anyone to have lost their job in the history of the universe, so I hope it is not because of that."
General Sir Mike Jackson, former head of the British Army, said members of the armed forces would be "sad" to see Sir Michael go. "It's clearly a personal decision he's come to, and so be it."