Trump expected to announce "centrist" Jerome Powell, as next head of the Fed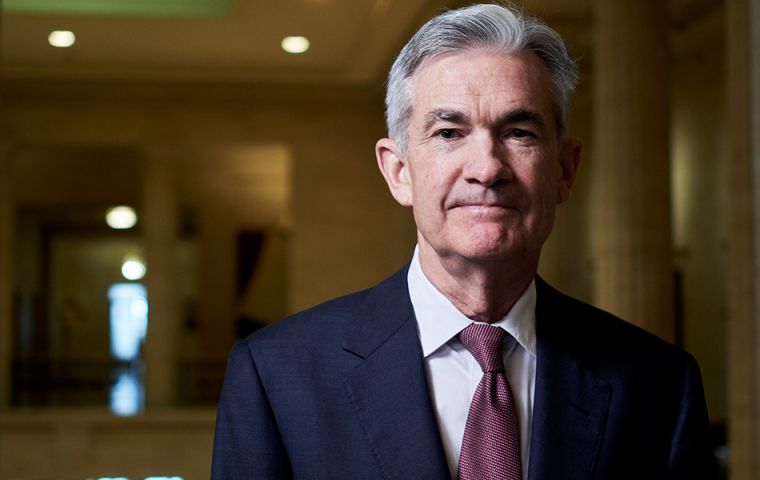 President Donald Trump has said he will announce on Thursday his choice to lead the seven/member Federal Reserve board beginning in February. Jerome Powell, a Fed board member, is assumed to be the top contender and Trump anticipated that "I think you will be extremely impressed by this person".
Trump's announcement will be scrutinized for what it might mean for the direction of interest rates, and perhaps for the economy. In selecting Powell, Trump would be deciding against offering a second term to Yellen, who has drawn wide approval for her performance as chair. The first woman to lead the Fed, Yellen would also be the first leader of the central bank in decades not to be offered a second term after serving a full first term.
Powell has built a reputation as a centrist policymaker whose stance on interest rate increases would likely deviate little from Yellen's cautious approach. Powell would, though, be expected to be marginally more favorable toward easing some of the stricter financial rules that were enacted after the 2008 financial crisis. Trump has complained that those rules have been too restrictive.
Last week, the US government estimated that the economy grew at a solid 3% annual rate in the July-September quarter despite severe damage from two hurricanes. The economy has now posted two straight quarters of at least 3% annual growth — the strongest two-quarter stretch in three years. And the unemployment rate has reached a 16-year low of 4.2%.
Those factors, along with a stock market setting record highs, are thought to have put the Fed on a path to raise rates modestly later this year and thereby avoid having to tighten credit more aggressively later to prevent high inflation — something that would risk derailing the economy.
If Trump does announce that Powell will succeed Yellen, most analysts expect the Fed's pace of rate hikes beginning next year to remain gradual, with perhaps some possibility of a slight acceleration.
Yellen, who was selected as Fed chair by President Barack Obama, has been an outspoken advocate for the stricter regulations that took effect in 2010 to prevent another financial crisis. If Powell, as Fed chair, proves more inclined to ease some of those regulations, he would have an ally on the board in Quarles, who has become the Fed's first vice chairman for supervision — a position from which he can lead the effort to loosen regulations.
Unlike Janet Yellen and the two Fed Chairs that preceded her, Powell does not hold a PhD nor is he an economist. Instead, he started as a lawyer after graduating with a J.D. from Georgetown University in 1979. He later worked at the Treasury Department in the early 90s, overseeing the Salomon Brothers investigation, looking into a trader who submitted false bids for treasury bonds. Powell recently said that the incident "still gives me nightmares."
Between 1997 and 2005. Powell worked at the private equity firm Carlyle Group. He would later become a visiting scholar at the Bipartisan Policy Center. Then in 2012, he was appointed as a member of the Federal Reserve Board by President Barack Obama.
"If the economy performs about as expected, I would view it as appropriate to continue to gradually raise rates," Powell said in June at the Economic Club of New York. "I would also see it as appropriate to begin the process of reducing the size of the balance sheet later this year."
Meanwhile, Trump has also tended to favor those with business backgrounds — both Treasury Secretary Steven Mnuchin and National Economic Council Chair Gary Cohn are Goldman Sachs alumni. Notably, Powell's curriculum vitae is rooted in corporate America. Yellen hails from academia.