Argentina central bank raises basic rate to 28,75% to contain inflation expectations
Wednesday, November 8th 2017 - 12:23 UTC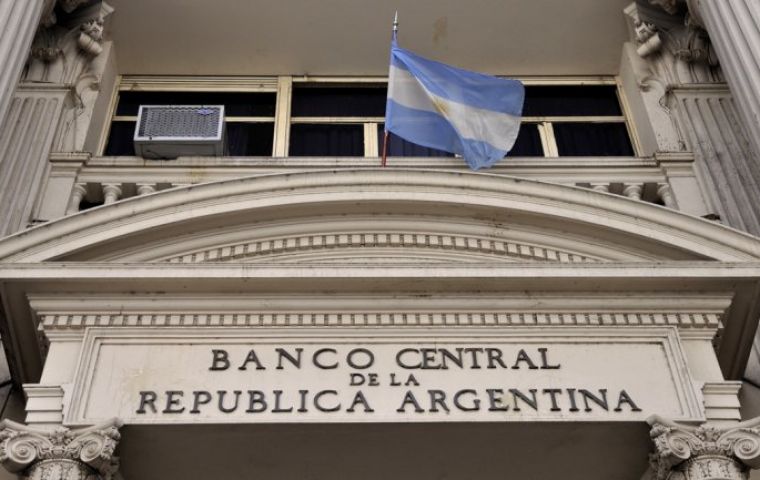 Argentina's central bank raised its policy rate to 28.75% on Tuesday, up from 27.25% previously, as inflation expectations rise, the monetary authority said in a statement. It was the bank's second consecutive hike after a long period of holding the rate steady.
Inflation expectations for 2017 rose to 23%, up from 22% the prior month, according to the bank's monthly poll of economists published last Thursday. September data put Argentina's inflation at 1.9%, higher than previous months. The country's cumulative inflation rate is 17.6% for the first nine months of the year, above the 12% to 17% target range for 2017.
The central bank said in a statement that high frequency indicators show a lower level of inflation since October, however. "The monetary authority will seek to accentuate the inflationary decline and minimize the impact of the next regulated price increases," the bank said.
The bank said it expects the declining trend of core inflation to consolidate more rapidly in the coming months, moving toward the 2018 target range of 8% to 12%.
By increasing its benchmark interest rate, the BCRA focuses on "maintaining a clear anti-inflationary bias to ensure that the process of disinflation continues towards its 10% target for 2018, within a range of two percentage points above or below.