Argentina will receive five refurbished Super Etendard fighter planes
Thursday, November 9th 2017 - 08:39 UTC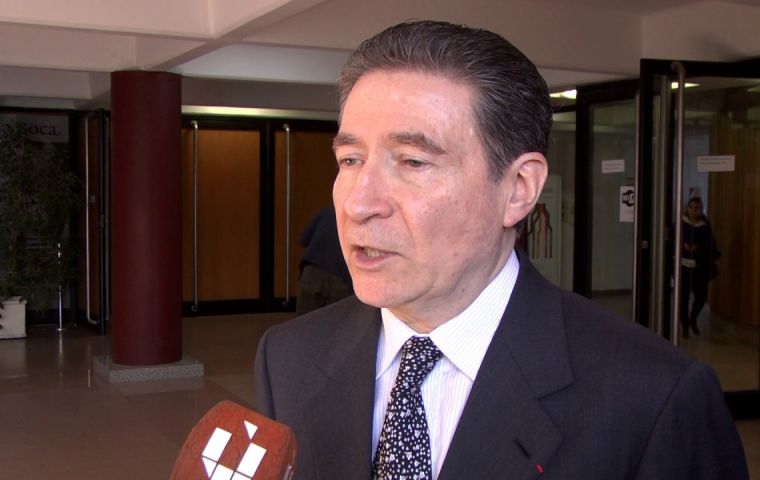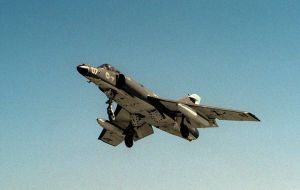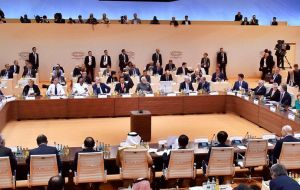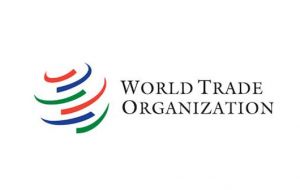 France has sold five used Super Étendard fighter planes to Argentina, which has an outdated military fleet and is hosting large international events in coming months, the French ambassador in Buenos Aires said.
The planes were negotiated during talks over the sale of four ships from French shipbuilding company Naval Group to Argentina; a discussion that Ambassador Pierre Henri Guignard said in an interview is ongoing.
"We parted with five Super Etendard fighters that are a bit old (1978/82) but important for them," Guignard said. "The amount is symbolic as they are not new."
The ambassador said the fighters would allow Argentina to have some operating planes before the Group of 20 summit it will host at the end of next year. Buenos Aires is also hosting the World Trade Organization ministerial conferences in December and has the Youth Olympics Games next year.
World leaders are scheduled to attend the G20 summit, including President Donald Trump, China's Xi Jinping; Germany's Angela Merkel; France's Emmanuel Macron: Russia's Vladimir Putin among others.
When president Mauricio Macri took office the Argentine government had to request the Air Force from neighboring Uruguay to provide air support and surveillance since most of the few Argentine aircraft were grounded, because of lack of maintenance and spares.
Local media have said such a deal could cost around 12 million Euros. Negotiations had been ongoing for several months. MercoPress had advanced news regarding the talks last May.
Argentina used Super Etendard aircraft, manufactured by Dassault, during the 1982 Falkland Islands war, in which it failed to keep control of the Islands it invaded in April of that year. Seventy four days later a British Task Force defeated the Argentines and recovered the Islands. The Argentine military adventure cost the lives of some 900 combatants and three Falklands' civilians.
In March, Argentina's then-Defense Minister Julio Martinez had anticipated that Argentina had few funds available to replace its outdated military fleet beyond the purchase of 12 Beechcraft Texan aircraft to train pilots.
Guignard said he was aware Argentina had been entertaining less expensive proposals to buy ships. "We believe that the inferior price does not imply the same level of quality and we hope to extend this conversation with the Argentines," he said.
In effect the original plan was for the purchase of four ocean going patrol vessels L'Androit OPV 90, but since the operation involved 300 million Euros it was frozen. Immediately Israel and Spain turned up offering similar vessels but at much lower prices. This apparently infuriated the French but following talks between Paris officials and Argentine foreign minister Jorge Faurie and Macr's advisor on foreign issues, Fulvio Pompeo, differences were ironed out and the deal is expected to go through at a more accessible value, but the vessels will be build in France and not in Argentina.