Temer anticipates cabinet reshuffle following a division in one of the ruling coalition's main parties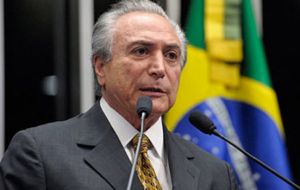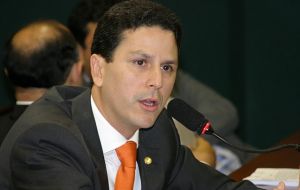 Brazil's President Michel Temer will start a cabinet reshuffle that should be completed in mid-December, his press office said on Monday without providing a reason for the change. he announcement came after the resignation on Monday of Bruno Araujo, head of the Ministry of the Cities, one of four ministries held by the centrist PSDB party in Temer's government.
PSDB plans to stand its own candidate for the presidential election next October and many of its members want to distance themselves from the unpopular government.
Bruno Araujo said in a resignation letter that while he respected the autonomy Temer had given him as head of the Ministry of Cities, his Brazilian Social Democracy Party (PSDB) no longer supported him remaining in the position.
An intense internal debate within the PSDB is playing out, with younger lawmakers urging it to abandon the scandal-plagued Temer government and elders countering that support should be maintained to provide the stability for the nation.
In late October, however, the Brazilian media said that Temer planned to shuffle his cabinet and to push out PSDB members after a majority of its lawmakers in the lower house of Congress voted to put him on trial on allegations of corruption. Temer managed to avoid a trial.
Members of the PSDB have said that while they support the economic reforms of the Temer government, they now consider him to be too fragile a leader to attempt an overhaul of the country's pension system, a move that is viewed as key to plugging the government's budget deficit.