Petrobras shares plunge after disappointing third quarter earnings
Thursday, November 16th 2017 - 19:09 UTC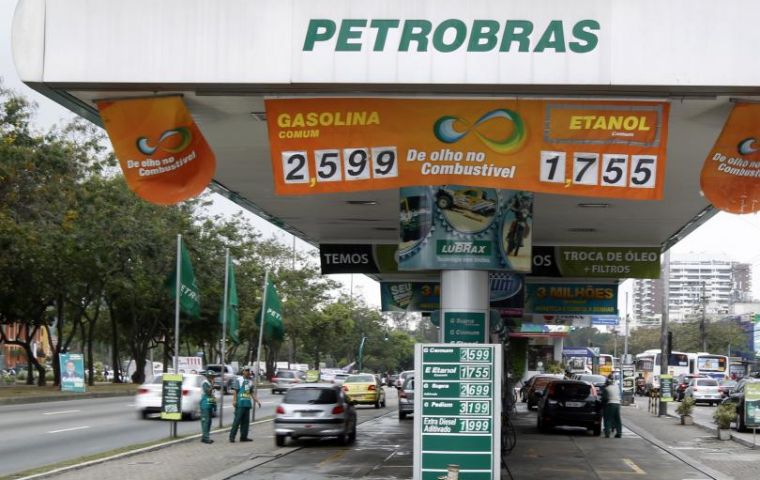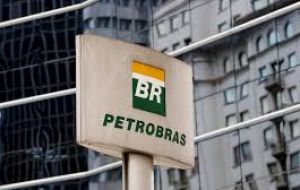 Shares of Brazil's Petrobras plunged 7.8% on Tuesday a day after the state-controlled oil company reported disappointing third-quarter earnings. The company also announced that during October oil production remained stable but gas was down 1.5%
"The downstream segment proved a drag ... as margins contracted on higher crude prices and lower product prices," Morningstar said in a client note, adding that weak domestic demand fueled a drop in sales volumes.
Goldman Sachs, described the results as negative, reiterating its "sell" rating. Much of the free-cash-flow gains were due to lower capital expenditure, it said, "which although positive from a liquidity point of view, raises questions around the future cash flow sustainability and execution of the company's five-year plan."
Petrobras is still struggling to emerge from a crisis spawned by a massive corruption scandal, mismanagement and a deep slump in oil prices. A US$ 21 billion asset sale plan for this year and next has been hamstrung by court decisions freezing some deals.
On Tuesday, the company said it expects to receive US$ 7 billion from divestments this year, excluding a planned initial public offering for fuel distribution unit BR Distribuidora, below the US$8 billion it previously forecast.
But some analysts praised the company's gains on debt and cash flow, forecasting further gains ahead. "We see the story improving," Credit Suisse said in a client note, citing a "good pipeline of divestments" and potential downstream partnerships, as well as higher oil prices and expectations for production growth.
The company said on Tuesday that the planned IPO for BR Distribuidora could still move forward this year. Petrobras injected 6.3 billion reais (US$1.9 billion) into the unit this year to entice investors wary of the distributor's hefty debts.
Petrobras said on Tuesday it expects its final cash balance to reach US$ 21 billion this year, compared with US$ 20 billion in a prior forecast. The company cut debt by 11% from the end of 2016, results showed Monday.
The state-controlled oil company also announced on Tuesday that oil production in the country in October reached 2.16 million barrels per day on average, stable compared with September. The firm said natural gas production in Brazil in October reached 80.3 million cubic meters/day, 1.5% less than in September.