Macri on the right track but economy needs growth and investment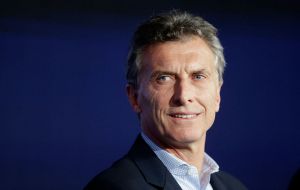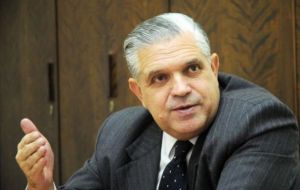 Following on his congressional midterm election win, president Mauricio Macri sealed a fiscal agreement with governors of nearly all Argentine provinces in a sign of his growing clout in upcoming negotiations to close the budget deficit, reform labor legislation and open up the economy. However there are some warnings and indicators to keep watch off, according to an orthodox economist.
Governors of 23 out of Argentina's 24 provinces agreed to drop legal claims estimated at 740 billion pesos (US$ 42 billion) over their share of federal taxes in exchange for the proceeds of a 10-year, 80 billion peso (US$ 4.6 billion) bond issued by the federal government. They also agreed to reduce local turnover taxes by 1.5% of GDP over the next five years while limiting spending and supporting a reform of the pension system.
Macri seeks to impose fiscal discipline on the provinces as part of an effort to cut the primary budget gap, which excludes interest payments, by one percentage point next year. Last week's deal shows how the president's hand has been strengthened by his alliance's positive performance in mid-term congressional elections last month, said Daniel Kerner, head of Latin America analysis at Eurasia Group.
"It shows that he's going to have room to pass a lot of things" in Congress, Kerner said, noting that Macri's victories had so far been much costlier and more scarce. "It bodes well for what's coming up."
Buenos Aires, the country's largest province, will drop its 400 billion peso claim for a larger share of federal taxes as part of the deal. The remaining provinces agreed that Buenos Aires will receive an additional 40 billion pesos in 2018 and 65 billion pesos in 2019.
Governors will also support a new method for pension increases based on inflation rather than the current formula that takes into account private sector wage growth and social security contribution increases. They also agreed to eliminate costly public sector benefits in pensions, and are discussing an increase in retirement age to 70, for both genders.
Macri's alliance increased the number of seats in both chambers of Congress in elections that were seen as a gauge of enthusiasm for his program to reform Argentina's protectionist economy. His alliance won 41% of the national vote, as well as the five largest electoral districts, while his opponents lost ground, particularly the ever dominant Peronist movement in all its expressions.
However, economist Ricardo Lopez Murphy, who has held cabinet posts in different previous Argentine administrations says that three indicators are crucial and need to be tracked to confirm things in country are turning around for good.
"Country risk, is still high at 380 points, and should be averaging neighboring countries rates, 250 points such as in Chile and Peru, if the country risk is lower, the government program is feasible"
The other two indicators are the volume of exports and foreign direct investment, DFI. Lopez Murphy recalled that during the nineties Argentina attracted 25% of all DFI in Latin America, but "now this has dropped to 3%".
The former minister also pointed out that income per capita in Argentina has not increased in nine years, and similarly export volumes remain stagnant but for 12 years."Any major overhaul needs investments and exports".
Finally Lopez Murphy said that the recent agreements between the central government and provinces "do not solve the problem of the huge budget deficit, "what is needed is for sustained growth of the economy and drastic reduction of outlays, which is extraordinarily high".