Brazilian Federal Police has new chief who pledges "to leave aside vanity and thirst for power"
Tuesday, November 21st 2017 - 11:23 UTC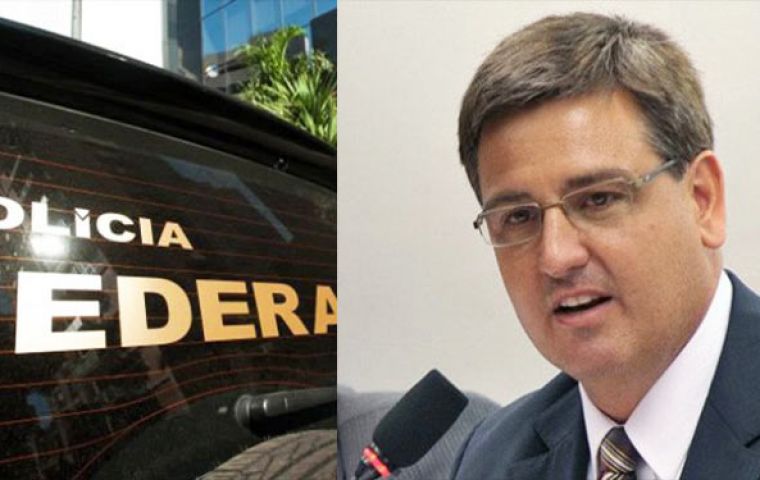 A new boss took over Brazil's federal police on Monday despite criticism that he would block a probe into unpopular Brazilian President Michel Temer, who is being investigated by the force. Several Brazilian media outlets reported that Fernando Segovia's appointment was supported by government ministers also implicated in federal police investigations.

Segovia has worked for the federal police for 22 years and said he will make the fight against corruption a priority. In remarks made after he became chief, Segovia said that Temer "will continue to be investigated, no problem."

But he also criticized prosecutors who charged the Brazilian president this year with corruption, obstruction of justice and leading a criminal organization. "If this investigation had been done by the federal police, it would had to have last longer," Segovia said, adding that he thought prosecutors rushed to their findings.

The accusations against Temer are part of the sprawling corruption "Car Wash" probe that implicated scores of politicians and businessmen across Latin America and in other parts of the world. Several of those investigations will now be partly under Segovia's control.

Segovia also said that he wants to fight crime by improving the strained relationship between the police and the country's independent prosecutors' office, which is investigating Temer as well.

"I will leave aside vanity and thirst for power, seeking balance and understanding in our actions in favor of the Brazilian nation. That which benefits the most from this dispute is organized crime," he said.

Federal police and government prosecutors have raced each other to lead anti-corruption raids since the "Car Wash" probe began in Brazil more than three years ago.

But those raids have become less frequent since Temer replaced top prosecutor Rodrigo Janot, who filed the criminal charges against him, with the low-profile Raquel Dodge in September.

"I and Mrs. Dodge will try to build an agreement to work together in this moment of greater maturity for both institutions," Segovia said. "There is consensus and I believe there is no need for an institutional fight."

Segovia succeeds Leandro Daiello, who was appointed by former President Dilma Rousseff´s in 2011. Daiello announced his retirement after Temer publicly said that Segovia was the favored candidate.

Before his appointment, Segovia was the head of the federal police unit in the northern state of Maranhao, a stronghold of former President Jose Sarney, who is also a key Temer ally. Brazilian media reported that Sarney denies having a role in Segovia's appointment.