Argentina cuts taxes on imported electronic products: challenge for Tierra del Fuego industry
Thursday, November 30th 2017 - 07:16 UTC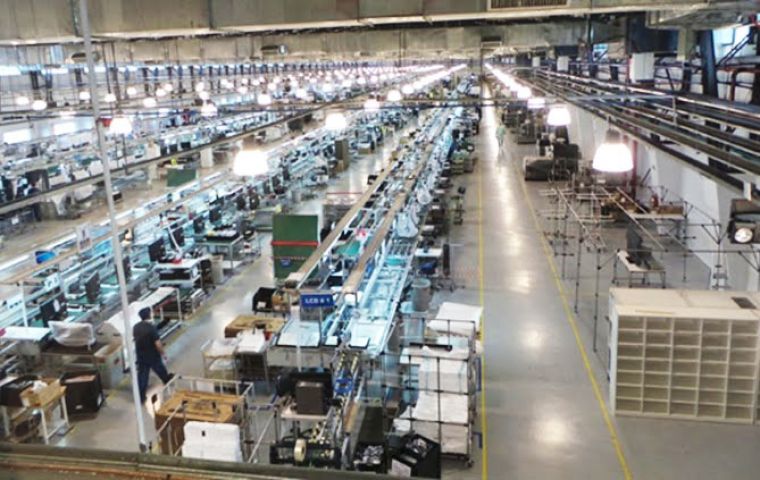 Argentina cut taxes on electronics products in a bid to lower consumer prices, the government said in its official gazette on Wednesday, after reaching a deal with companies and workers in the southern manufacturing hub of Tierra del Fuego.
The action eliminates the 6.5% tax on electronics produced in the remote island province effective immediately and lowers taxes on such products manufactured elsewhere to 10.5%, from 17% currently. Those taxes will gradually fall to zero by 2024, the production ministry said.
More than 90% of Argentina's air conditioners, cell-phones, televisions and microwaves are produced in Tierra del Fuego, which was turned into a special economic zone free of many taxes in the 1970s to lure businesses. Its population has boomed since then, largely thanks to the electronics industry.
Tierra del Fuego shed 6,000 jobs last year as Macri lifted some import restrictions and a recession hit electronics sales.
The favorable tax treatment has helped Tierra del Fuego's industry survive and stave off competition from foreign imports, but critics say it contributes to high consumer prices.
"Making products cheaper is positive for us, but the reality is that the tax as it was implemented up until now meant Tierra del Fuego's industry could compete," said Federico Hellemeyer, the head of AFARTE, the trade group representing the island's electronics manufacturers.
The tax cuts were part of a deal reached earlier this month between AFARTE, the government, and unions to boost productivity. Workers agreed to freeze wages for two years, companies pledged to reduce costs, and the government promised to improve customs processes and crack down on illegal imports.
The island's industry will retain other benefits granted by the industrial promotion regime, including an exemption from income taxes and value-added taxes for companies based in the province. But the regime is set to expire in 2023, after which the province's manufacturers face an uncertain future.
Consultants have said it would make more sense to promote industries in which the island has a comparative advantage, such as fishing or hydrocarbon exploration. In a press release, Production Minister Francisco Cabrera said the deal sought to "diversify the province's production profile"