EC warns Brexit will affect most airline services to, from UK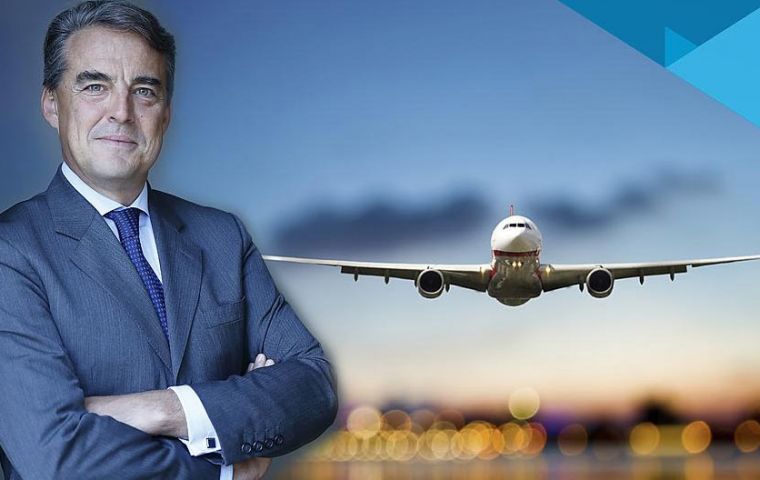 The European Commission stressed Tuesday that licenses to operate flights between Britain and Europe will cease to be valid. Other major changes are also foreseen since open-skies agreements made with the United States and other countries via the European Union will not be forceable post Brexit.
Effective March 30, 2019, most of the United Kingdom's airlines will lose their transit and operating rights in European Union nations and carriers from the latter countries will cease to have those rights with regards to Great Britain as a direct consequence of Brexit, the European Commission (EC) announced Tuesday, according to a leading airline industry website.
The article from the Miami-based Aero Latin News (ALN) said the EC specified that the British companies would also be losing their current licenses to operate to and from foreign destinations where Community bilateral agreements apply, including the United States, with open-skies arrangements with the bloc. Airlines from those countries too will have their UK operation permits reassessed following the new status of the latter as a non-EU nation.
However, British brand carriers that have a financial and operations centre in a member country of the EU, will reportedly fully remain in business. Such is the case of low-cost easyJet, which last July announced a plan to establish new headquarters in Austria, an EU member nation, according to ALN.
A March 9 article in The Guardian had mentioned easyJet and its low-cost competitor Ryanair as the companies to be most affected by Brexit.
Alexandre de Juniac, CEO of the International Air Transport Association (IATA) - publisher of Aero Latin News - urged that by October 2018 all necessary provisions be taken to avoid the collapse of the European air sector