Chile bans bottom sea trawling in 98% of its EEZ to protect marine environment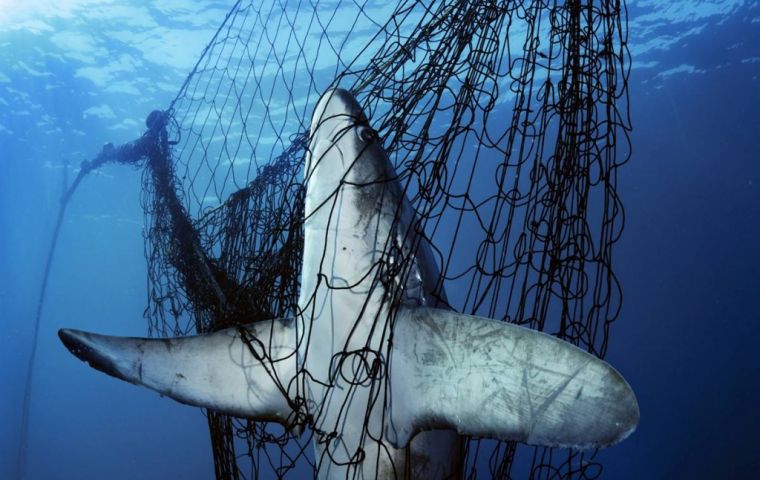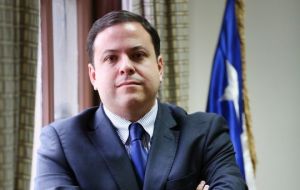 Chile's Under secretariat of Fisheries and Aquaculture, SUBPESCA, and Oceana Chile jointly announced the freezing of the fishing footprint for the common hake and demersal crustacean fisheries. This means that 98% of Chile's exclusive economic zone, EEZ, will be protected from bottom trawling.
Undersecretary Pablo Berazaluce indicated that the Government of President Bachelet has shown clear commitment to improve sustainability standards. "In this sense, working with civil society organizations with whom we share the mission of harmonizing economic activities while taking care of the environment, is crucial," he said.
"The fishing footprint was determined on the basis of the historical operation of the fleet of both fisheries - common hake and demersal crustaceans - in a period of 15 and 16 years," said the head of SUBPESCA, and specified that the measure "it does not impact economic activity, nor does it affect employment sources."
In 2016, Oceana presented a proposal for the progressive elimination of trawling in Chile, which included the results of a study conducted by the NGO that showed that each year, 3,905 km² of marine surface were impacted by this fishing gear. In addition, it showed the expansion of trawling vessels to areas never before devastated, and concluded that 554 km² were annually trawled.
The executive director of Oceana Chile, Liesbeth van der Meer, welcomed the decision.
"Banning the expansion of bottom trawling is a major step in protecting the oceans, preventing fleets from fishing for crustaceans and hakes from trawling new areas," she said.
She also stressed that the declaration of the freezing of the trawling footprint follows a process of study and sociability led by SUBPESCA and that it was presented to the Management Committees, "which demonstrates the importance of these tools and the dialogue between non-governmental organizations, government, industry and small-scale fisheries".
Oceana Chile recalls that in 2015 there was a first big step to end bottom trawling, by prohibiting its practice in the 117 existing seamounts in Chilean waters, which house unique ecosystems and where it is possible to find corals and sponges. cold and deep waters, as well as important species such as tuna and sharks.
"What is sought with this measure is to ensure the sustainable capture of fishery resources and to encourage selective fishing methods," said van der Meer.
Berazaluce added that "SUBPESCA will regulate the fishing gear among the regions where the hake and demersal crustacean fisheries are developed, outside the Artisanal Reserve Area".
For her part, Valesca Montes, in charge of WWF Chile fisheries, said that this organization values ​​the initiative, which it considers "very necessary in a context in which the main fisheries affected, such as hake, are in a situation of overexploitation."
She also said that WWF also believes that "it is an advance to protect possible areas of biological importance". (FIS).