Mudslide buries village in Patagonian Chile: at least 8 dead and 15 missing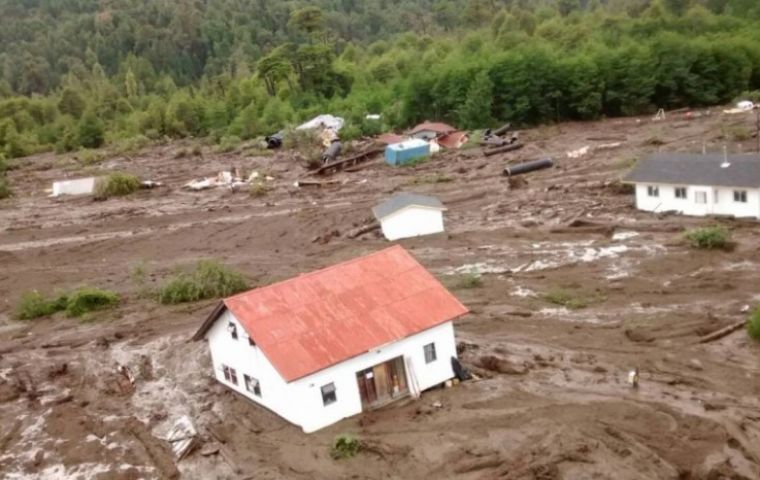 At least eight people are dead and 15 are still missing after a landslide swept through a remote village in Patagonian Chile on Saturday, the country's president said. The deadly catastrophe devastated the town of Villa Santa Lucia, near a popular national park in the Chaitén region following a deluge of rain on Friday.
President Michelle Bachelet confirmed the deaths -- including that of a tourist -- at a Saturday press conference, adding that eight people also were injured in the disaster. The tourist's name and nationality have not yet been publicly released.
Aerial video of the devastation showed debris and portions of the village half-buried beneath the mud in the valley, where emergency responders are continuing to search for the missing.
The Chilean president also offered her condolences to the families, saying on Twitter: "My deepest condolences to the families of Elsa Pineda and Claudia Ojeda, victims of the barrage in #VillaSantaLucía. Chile is with you!"
More than 11.4 cm of rain fell in 24 hours, but conditions were forecast to improve, according to Chile's Interior Ministry. Villa Santa Lucia is 1,270 kilometers south of Santiago.